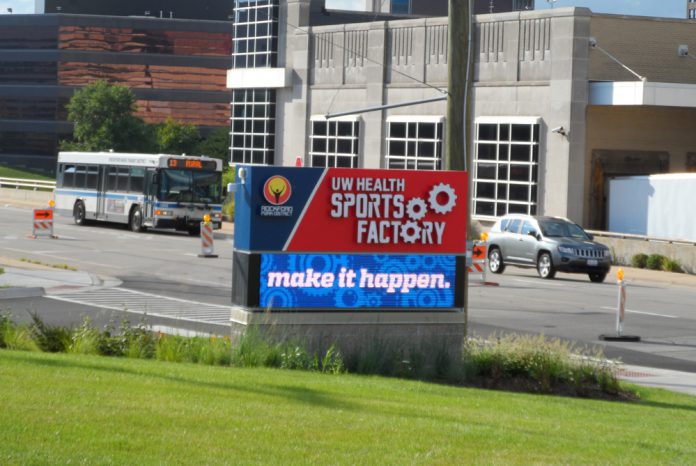 Your on-premise advertising is the most valuable investment you can make, which is why it pays to have the most reliable and longest lasting to realize your best ROI. ThinkSIGN Full Color LED signs offer more brightness than other options on the market, ensuring your message will reach more people and grab more attention. One recent study indicated that color can influence an impulse buying decision by as much as 90 percent and proper contrast in signage increases revenue by 114 percent!
The results are in: color, contrast, and brightness give you the greatest advantage when advertising.
ThinkSIGN has been manufacturing UL-listed, FCC verified electronic message centers (EMCs) since 1998. For the last ten years, the focus of this manufacturer has been upon on-premise LED electronic message centers. ThinkSign's Xcellence series was exclusively designed for on-premise use. Easy to install, set up, use and service, the Xcellence product line was popular with signage partners and end users alike.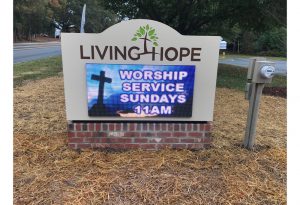 "We are trusted by over 300 partners throughout the United States," explains Paul Hughes, ThinkSIGN's National Sales Manager. "We also guarantee parts for ten years and are very easy to work with. We do anything and everything to support our partners, including both pre and post sale assistance. Our easy to use software which is so intuitive, it requires little or no training at all. We're also fast; we deliver in two weeks. ThinkSign partners' cash-flow is improved with our fast turn times."
The newest product line from ThinkSIGN is the thinner, lighter, smarter Xtreme, offering enhanced visual impact to capture more eyeballs. ThinkSIGN Xtreme is a full color product family, offered in 10, 16, and 20mm sizes. The ThinkSIGN Xtreme product is the best on-premise message center on the market.
Xtreme is:
Thinner — featuring a five-inch aluminum frame with a two-inch powder-coated steel frame;
Lighter — its thinner cabinet is 30 percent lighter, which saves you time and money on delivery and installation; and
Smarter — each module is designed with a CPU, allowing superior color depth and calibration, as well as easy diagnostics to find and report any sign issues with pinpoint accuracy.
The universal module size of the Xtreme is designed to make future upgrades to a higher resolution a breeze.
"ThinkSIGN continues to stay on the forefront of technology," Hughes says. "We welcome you to visit. We'd love to chat with you and demonstrate the Xtreme product line."
ThinkSIGN has been in business since 1998 manufacturing premium quality LED EMCs and Indoor LED Signs as a trusted partner to our customers in the Signage Industry throughout the United States. UL Listed and FCC Verified, ThinkSIGN is always Trusted, Easy & Fast. Learn more at www.thinksign.com.