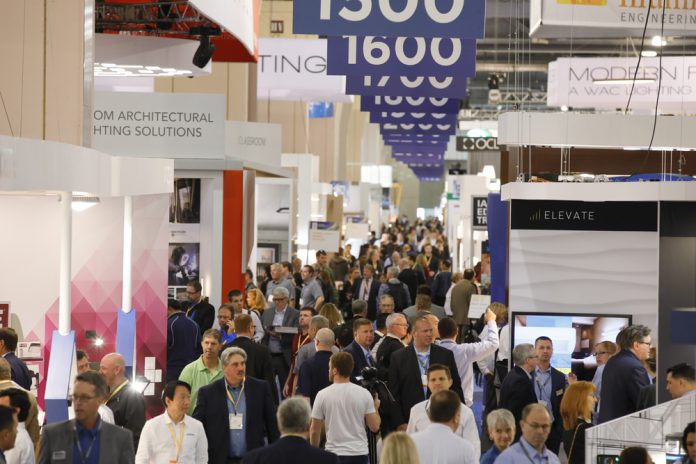 Keynote Danielle Feinberg of Pixar Animation Studios will deliver an inspirational keynote presentation at LIGHTFAIR® International 2018 on Sunday, May 6. Her experience in lighting Academy Award®-winning films expertly combines technology and art. LIGHTFAIR takes place in Chicago at McCormick Place May 6-10, 2018 (Pre-Conference LIGHTFAIR Institute®: May 6-7; Trade Show & Conference: May 8-10).
Feinberg joined Pixar Animation Studios in February 1997 and has worked on films such as Monsters, Inc., the Academy Award-winning Finding Nemo, The Incredibles, and Ratatouille. Feinberg was the director of photography-lighting for the Academy Award-winning features WALL•E and Brave. She just completed work on Pixar's November 2017 film Coco.
At age 23, Feinberg's first role at Pixar was lead render technical director on A Bug's Life. She experienced lighting on that film and "quickly discovered her passion for it because of the unique combination of technology and art."
Feinberg then was a lighting artist on many of Pixar's feature films such as master lighting artist on Toy Story 2 and Monsters, Inc., and then became lead lighting artist on The Incredibles. On Finding Nemo, Feinberg was Ocean Unit CG supervisor leading the team creating the scenes in the depths of the ocean.
For WALL•E, she returned to her passion of lighting as the director of photography for lighting. In that role she led a team of over thirty-five lighting artists to design and execute the photo-real "filmic" look envisioned by the film's director and worked on Brave, which stars Pixar's first female protagonist.
Coco, the latest film Feinberg directed the lighting for, arrived in theaters last month. It is an epic film about chasing your dreams and the importance of family, set against the backdrop of Mexico and the Day of the Dead holiday.
A native of Boulder, Colorado, Feinberg's love of combining computers and art began when she was eight years old, and first programmed a Logo turtle to create images. This eventually led her to a Bachelor of Arts in Computer Science from Harvard University.
Now, in addition to her Pixar work, she works with teenage girls, encouraging them to pursue math and science by demonstrating to them the same beautiful simplicity she found with the programmed art of the Logo turtle. She led a TED talk that was part of the PBS "Science and Wonder" presentation for TED Talks Live. Visit www.LIGHTFAIR.COM/conference/keynotes for additional information about the LIGHTFAIR International 2018 Keynotes and Impact Speakers.
For more information about LIGHTFAIR International, please visit www.lightfair.com.