That's why Keystone Technologies teamed up with Zappos, the online retailer, in sponsoring a Soles4Souls shoe drive during April and May. Over the two months, the drive collected more than 175 pairs of shoes — including loafers, lace-ups, mules, and high-tops.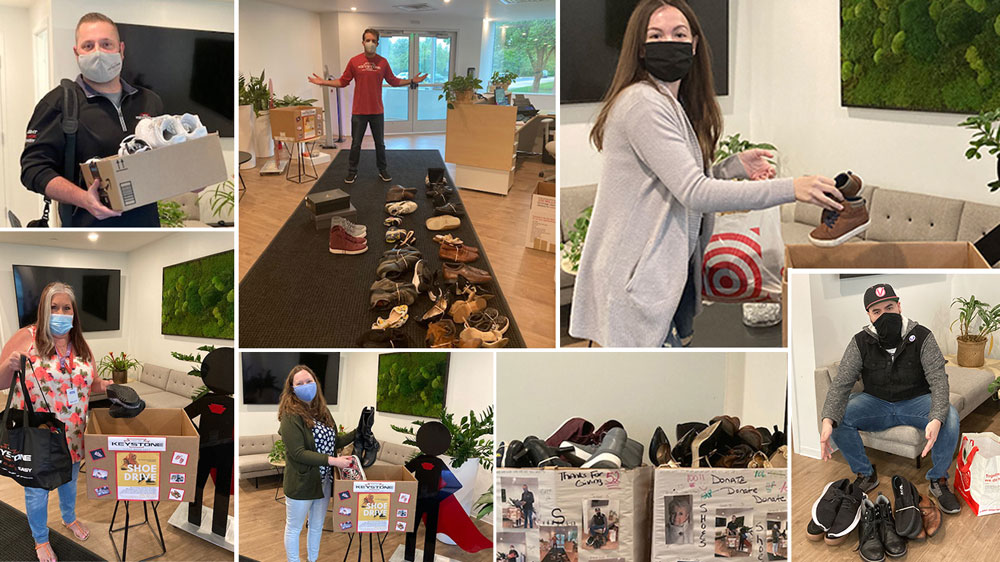 If you figure the average shoe is about a foot in length – and why wouldn't it be? – that's 108 yards of shoes, more than a football field's span in cleats and clogs.
Soles4Souls is a nonprofit that has a variety of programs utilizing shoes and clothing, including distribution to those in need, small business assistance, and recycling. Zappos helps coordinate collection by shipping and vetting donations, as well as offering merchant support.
Keystone was happy to be part of it, said Gina Atkins, Director of Human Resources. "Our people are the heart of what we do, and this is just one of many ways Keystone Technologies supports communities," she said. "Activities like this are a tribute to Keystone culture: We work hard and give back however we can."
Josh Brown, EVP, Marketing and Distributor Sales – who found this worthy cause — praised Keystone employees' energy and dedication. "Our colleagues really stepped up to make this work, going above and beyond expectations," said Brown. "Now, thanks to Soles4Souls, the shoes we collected will go to worthy projects all over the world. We're really proud to have contributed."