LED lighting has been in the sign market for years, and it has grown to be the leading choice for illumination in our industry.
We take a look at how the LED market is currently doing, and where it is projected to go over the next few years. Check out these five facts and statistics to learn more about this popular form of lighting.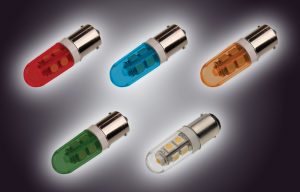 1. The first visible light LED was invented in 1962.
Nick Holonyack, a consulting engineer for GE, created the first visible light LED. The LED was red, and Holonyack used gallium arsenide phosphide as a substrate for the diode. He is now known as the "Father of the Light-Emitting Diode​."
2. According to Statista, in 2019, almost half of all light sources in the world were LEDs.
LEDs are among the most energy-efficient light sources in the world. According to Statista, "as more and more countries are getting close to phasing out conventional bulbs, LEDs are continuing their march to the top of the market." Statista anticipates that by 2030, 76 percent of all light sources in the U.S. will be LEDs.
3. LEDs will be especially prevalent in outdoor applications.
As LEDs gain in popularity, especially in outdoor applications, Statista predicts that by 2025, LED lights should be installed in 93 percent of outdoor lighting and become the most common light source in all sectors.
4. Billions in energy-cost savings.
According to the Department of Energy, switching entirely to LED lights over the next two decades could save the U.S. $250 billion in energy costs, reduce electricity consumption for lighting by nearly 50 percent, and avoid 1,800 million metric tons of carbon emissions.
5. Skyrocketing Market Share
According to the The Low Carbon Economy Report by Goldman Sachs, LED lighting marks one of the fastest technological shifts ever—beating out hybrid cards and solar power. A graph from Goldman Sachs Global Investment Research shows that LED lighting rose from 1 percent market share in 2010 to a projected 95 percent market share in 2025.