Creative Sign Designs of Tampa, Florida has launched a new product offering, lighting solutions. After over thirty years in the commercial signage business, the company decided the introduction of lighting solutions was a natural evolution. Through the company's extensive experience with illuminated signage, they developed expertise in LED lighting. Lighting solutions include commercial LED lighting upgrades, LED pole lighting and retrofit, and structural light washing and uplighting.
"We have continued to build strong, trusted relationships with clients who want to impact their brand and visibility through signage," said Jamie Harden, CEO of Creative Sign Designs. "Our clients are always asking us what else we can do for them and lighting is a perfect value solution."
Creative Sign Designs recently completed two high-profile lighting projects.
Gator Ford upgraded 200 light fixtures in their parking lot and around their building with high-end LED lights. Creative Sign Design's product is estimated to save Gator Ford 10 percent a month in energy costs with a return on investment of fewer than two years. Creative Sign Design's solution used half of the LED lights to make their lot twice as bright!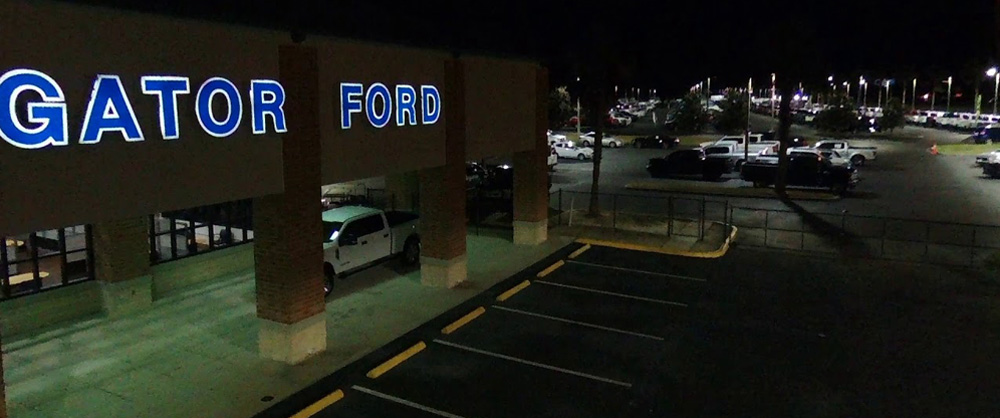 Tampa's Fox 13 wanted to upgrade their iconic "SkyTower Radar," an architectural three-sided masterpiece standing 150 feet tall, but they had budget constraints. Creative Sign Design's team of experts provided an economical and impactful solution—LED uplighting with varying colors. The multi-colored LED system allows Fox to change colors for weather threats, holidays, or to show support for a local sports team.
Creative's team can create a new, custom design or a retrofit solution for a myriad of strategic lighting choices to boost brand visibility, enhance environments, gain efficiencies, and elevate safety. Additional applications include parking lots, parking garages, wayfinding, and more.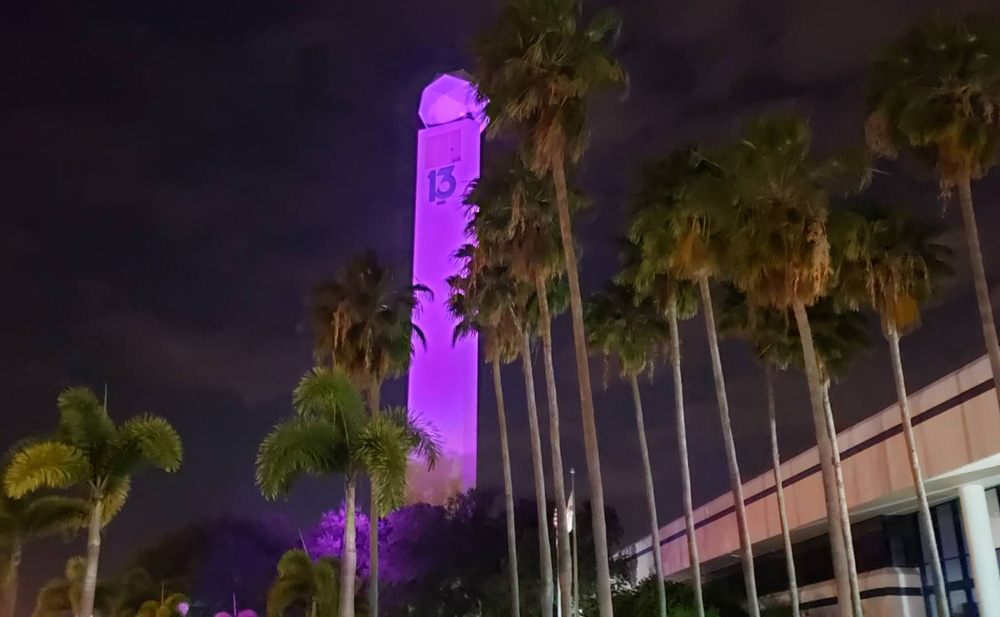 About Creative Sign Designs
Creative Sign Designs is a nationally-recognized custom sign company focused on providing design-build architectural signage and lighting solutions. With thirty years of experience as an industry-leader, Creative successfully manages local, regional and national projects. Creative provides consultation, design, project management, fabrication and installation services for a full line of interior, exterior and digital sign and lighting products.
Creative was founded in 1986 with national headquarters in Tampa, Florida and regional representatives in Orlando, Fort Lauderdale, and Jacksonville, Florida. For more information, visit www.CreativeSignDesigns.com.