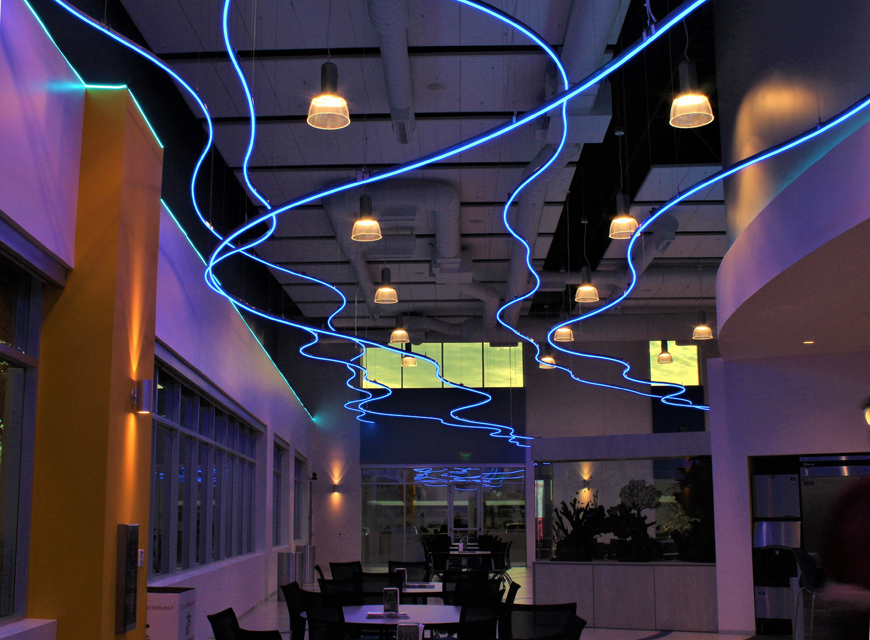 Headquartered in Phoenix, Arizona, the Knox Company manufactures rapid-entry systems—products that allow emergency services personnel to enter buildings safely, quickly, and easily in time-sensitive situations.
Recently the company wanted to remodel half of its 80,000-square-foot facility to be more contemporary. Since Knox Company had been founded in the coastal town of Newport Beach, California, management looked to the ocean as a source of inspiration. In designing the new interior, Balmer Architectural Group proposed adding waves of light to the building's main hallway and into a cafeteria/break room.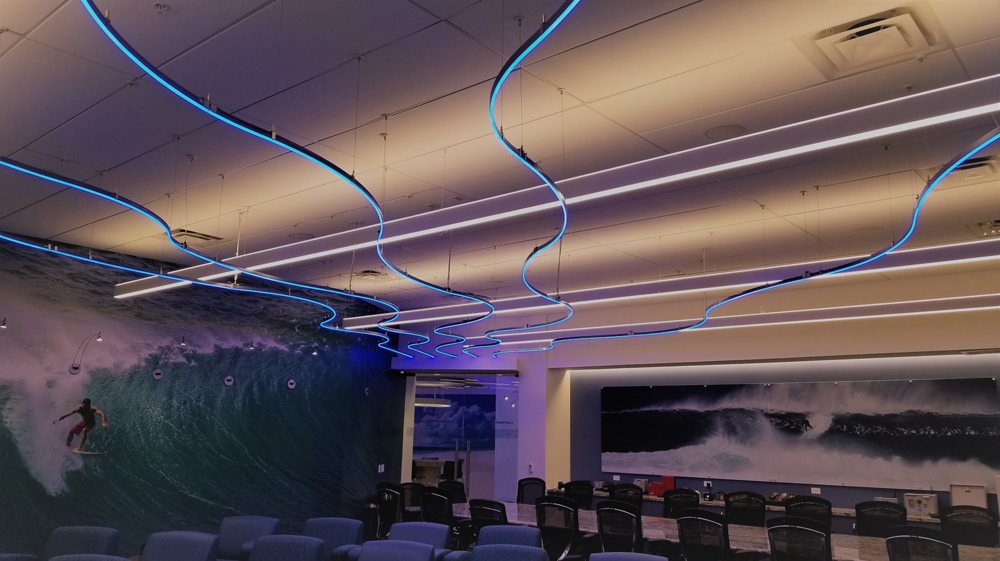 The Design Challenge
To make the plan reality, the designers found the ideal product in iLight Plexineon LED fixtures. Plexineon can bend to form curves, and the product is available in an array of colors—including a shade of blue, just as the design team envisioned.
Wesley Balmer, president of Balmer Architectural Group, says the possibilities were exciting. "We saw an opportunity to have some three-dimensional fun by installing the fixtures along the ceiling around soffits and other existing structures—creating blue curves that replicate ocean waves," he says.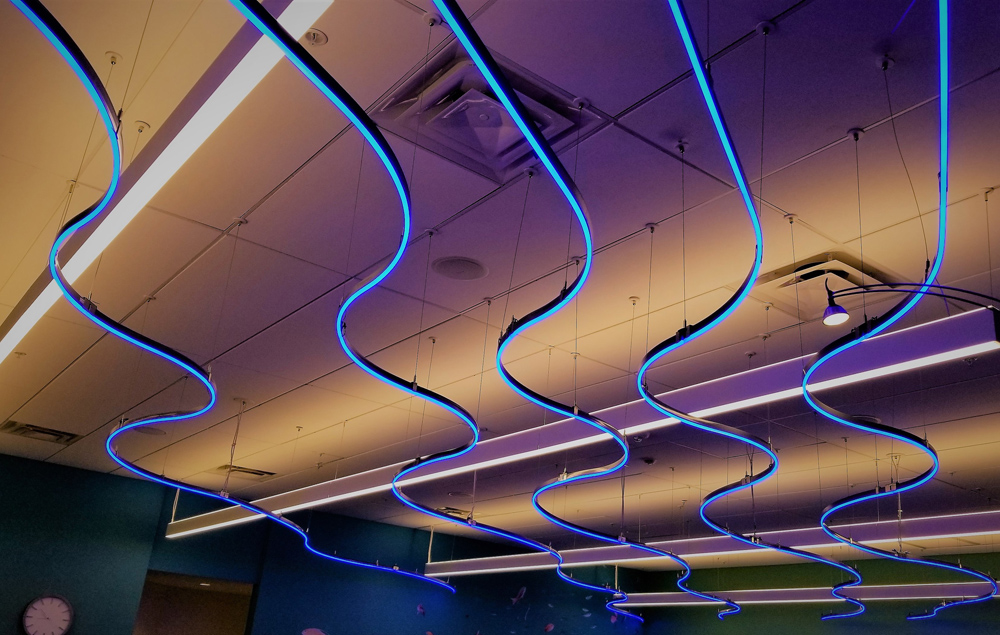 The design did have complexities. "Going into the breakroom, there's a thirty-foot-high exposed structure that the fixtures needed to be installed around," says Balmer. "As a result, they're suspended from the ceiling at varying heights overhead—ranging from about 10.5 feet to 16 feet from the floor."
In the end, 909 linear feet of Plexineon Blue was installed for this Knox Company project.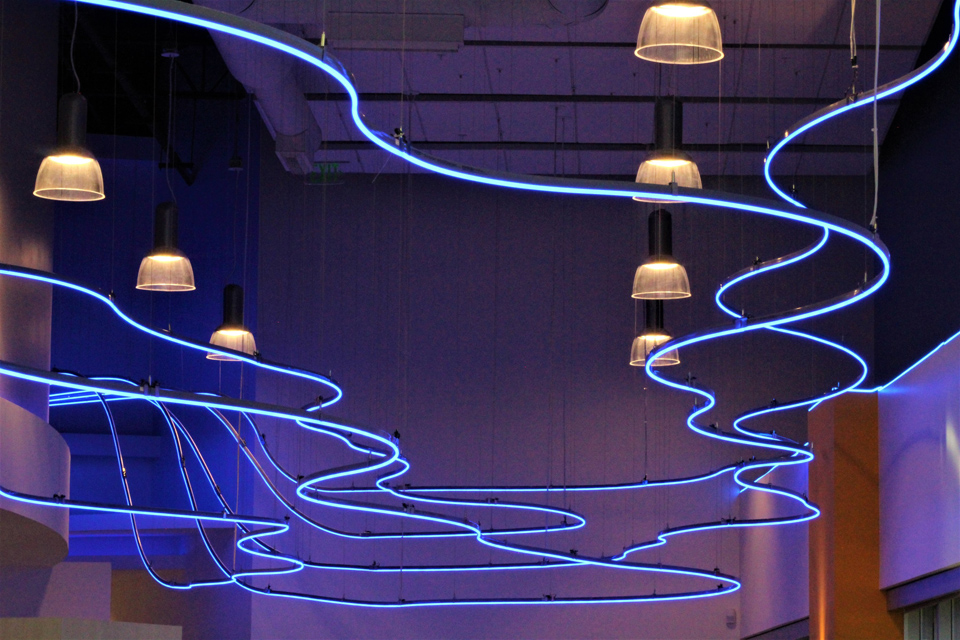 The iLight Advantage
At this headquarters in the desert, the resulting fingers of light along the hallway are not only dramatic but also practical—providing wayfinding to a training room where fire chiefs and heads of other governmental agencies nationwide learn to use Knox Company products. The fixtures then spill out into the break room, mimicking the flow of water and adding a "wow" factor that exceeded all expectations.
Balmer says company management "loves" the installation, and based on his experience using Plexineon for the first time, he would not hesitate to use it in another application. "We could visualize the space before, but the fixture's flowing design is definitely the icing on the cake—an element that brings a whole different experience to the space," he says.