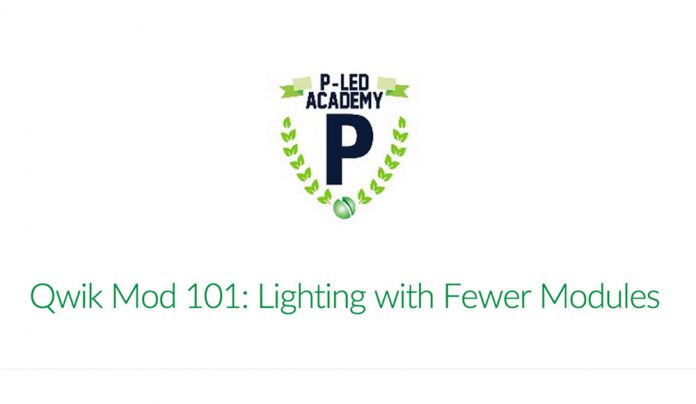 Principal LED's latest module family—the Qwik Mod Series—allows users to accomplish more with its Ultra-Wide Low Dome Batwing Optic, Qwik Release Tabs, and more. Learn about the series by attending the "Qwik Mod 101: Lighting with Fewer Modules" webinar on June 20.
In this webinar, attendees will learn:
How to take advantage of the Qwik Mod™ Series' unique features
Which product options are available, including colors
When to use Qwik Mod, when to use Street Fighter, and when to use Fusion
P-LED Senior Vice President of Sales Daryl Foreman will lead the webinar.
The P-LED Academy™ Webinar focusing on Qwik Mod will take place June 20 from 2 p.m. – 2:30 p.m. CDT. Register online today.
The P-LED Academy focuses on educating the sign industry on all things LED. This webinar is open to sign shops and anyone interested in learning more about Principal LED's Qwik Mod Series. To learn more about Principal LED and its extensive collection of LED sign products and services, visit www.p-led.com or call (325) 227-4577.