King Street is one of the more notable districts in beautiful, historic Charleston, South Carolina. This street houses a colorful, personable collection of fine dining restaurants, art galleries, and shopping.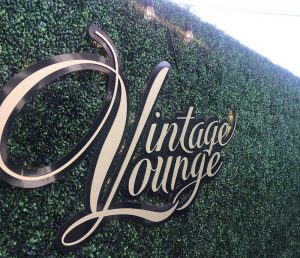 Speaking of "personable," if you visit the Vintage Lounge wine bar on King Street, you'll find, among the selection of cocktails, drinks, and appetizers, a glittering on-premise identity sign highlighted with halo-lit LED lighting that serves as a perfect spot for patrons to take selfies in front of to show that they are at the "Most Beautifully Designed Bar in South Carolina" (according to Architectural Digest).
This standout sign for this King Street hotspot was designed, crafted, and installed by Justin Myers and his crew at Signs By Veterans, a full-service custom sign company also located in Charleston. Myers and his designer happened to be visiting the open space at the establishment and noticed a fence with faux greenery on it. They approached the owner with the idea of incorporating a sign there that would add extra conversation and attention.
"The purpose was to generate a branded sign for patrons to take selfies at and post on social media," says Myers. "The majority of the design was already in their branding, so we used the [Vintage Lounge] logo to come up with the design for this sign."
Signs By Veterans used a combination of 3mm Brushed Gold DIBOND®, 6mm Black DIBOND, and Hanley LEDs for this sign. They carved out the DIBOND pieces using their CNC router. "We then used 3M adhesive to attach the LEDs to the back of the sign and to stick the brushed gold letters to the black backer panel," explains Myers.
To install the sign, Signs By Veterans used Gemini Studs and Pads as well as a two-part adhesive (for the studs and pads to stick to the back of the sign) to projection-mount attach the sign to the fence. "Originally the stud length was too short on the back of the sign, so the light did not disperse properly," says Myers. "So we had to replace all of the studs with longer ones. We also added more LEDs to the back of the sign before installing it onto the fence.
This new selfie sign is not only a very high-end brand asset at the Vintage Lounge, but it also creates an even more positive energy throughout the venue. "They have become very well known throughout the food and wine industry in Charleston, which also happens to be one of the largest industries in the United States," says Myers. "This selfie sign engages visitors and encourages them to spread their experiences here."
Myers has experienced quite a journey on the road to founding Signs By Veterans. He is a disabled combat veteran who served for over six years as a Gunners Mate in our U.S. Navy. He is well known for his gallant actions during the 2010 pirate attack on the amphibious dock landing ship, the U.S.S. Ashland. His valiant efforts led to the first judicial conviction for piracy in over 200 years, thus gaining him the nickname "Pirate Hunter."
Since transitioning out of the service, Myers has used his military skill sets to progressively develop into a sales and business operations professional in the civilian world. He attended Charleston Southern University, and today, he serves on its Board of Visitors as well as contributes to veteran scholarships that aid students venturing from military specialists to business professionals.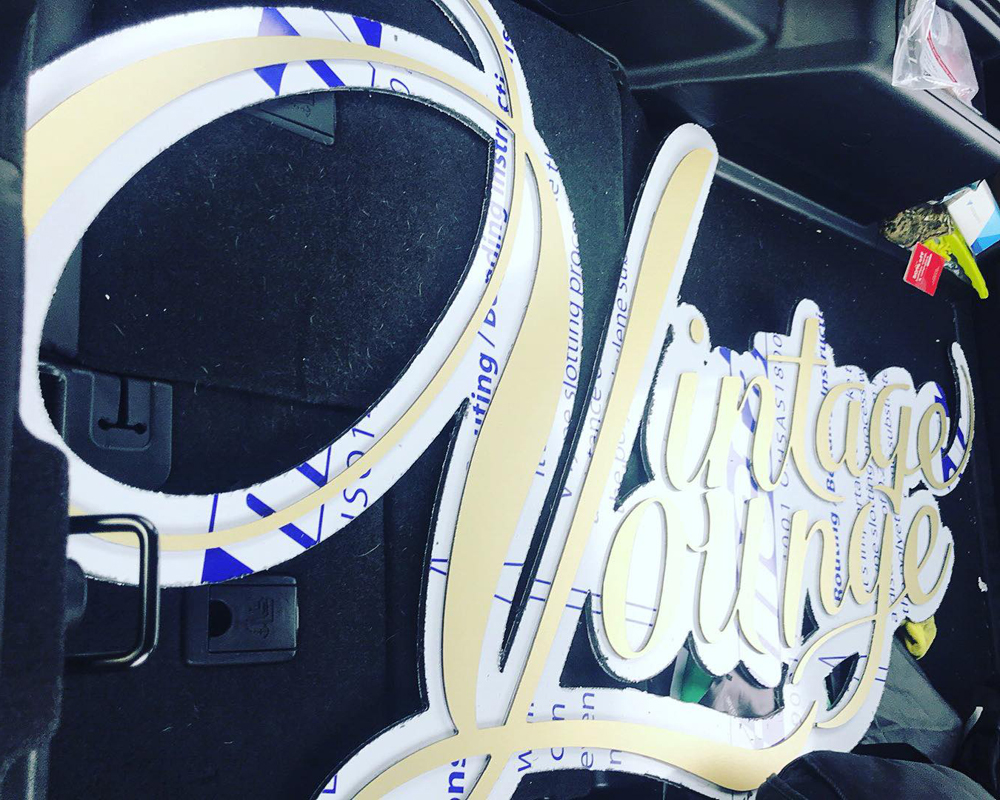 Myers soon served as vice president of TheSignChef.com, Inc., providing top-quality signage for many Fortune 500 companies, as well as over 190,000 small businesses across the United States and internationally.
Three years ago, Myers decided to resign from his position and devote his time to helping the veteran community elevate their lives. He started up his award-winning Signs By Veterans company where he closely continues veteran development through selfless service for their clients. "I believe that generating purpose in veterans will truly decrease the suicide numbers down from the current twenty-two a day," he says.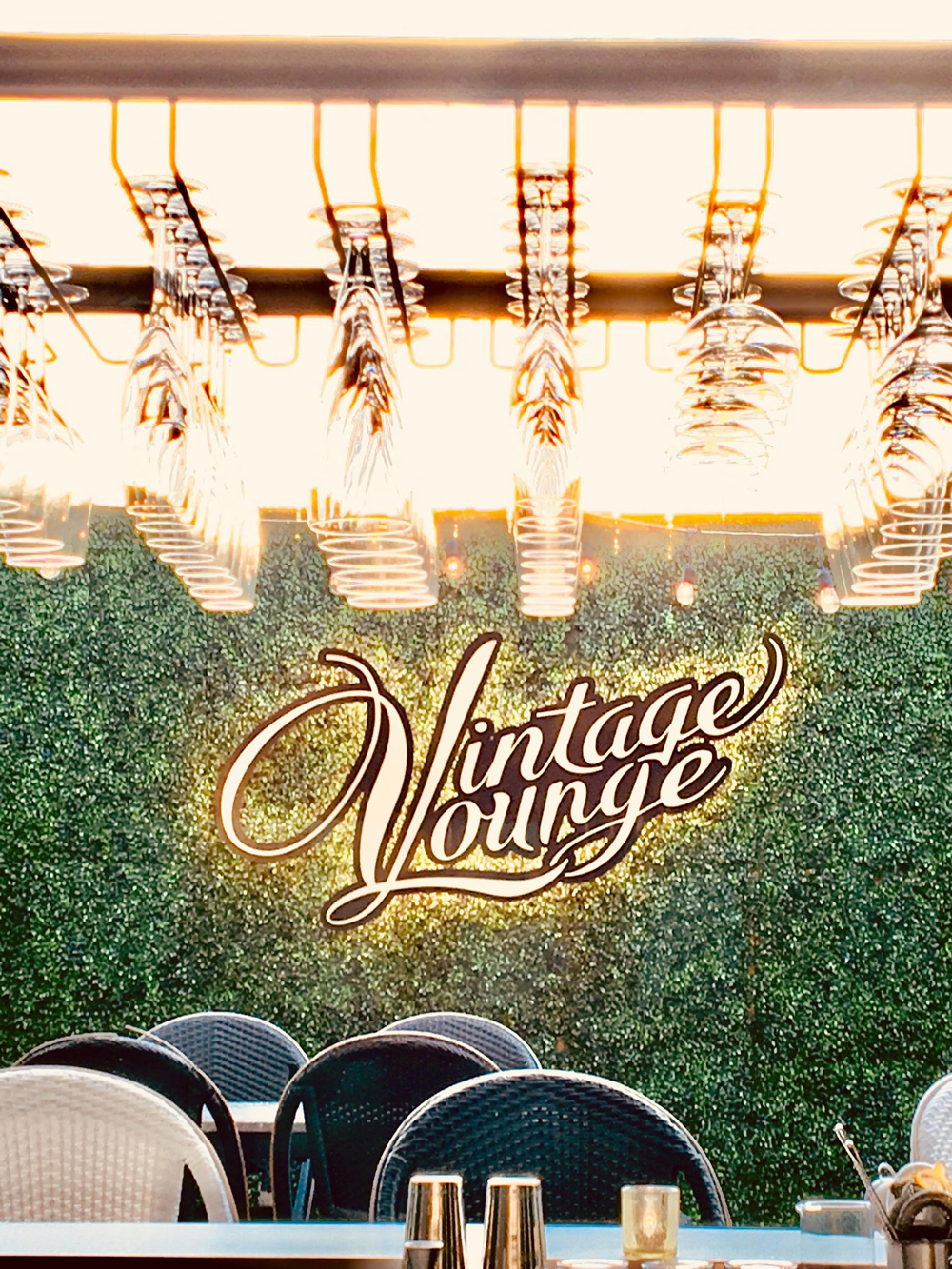 His self-proclaimed intonation, #ExcellenceExpected, is not just a hashtag but also a mindset for his company. "At Signs By Veterans, our expert team designs, prints, ships, installs, provides service, and repairs nearly any kind of signage and banner anywhere in the country," he says. "We offer a standard fast turnaround, rush orders, and a 100 percent satisfaction guarantee on all services."
By Jeff Wooten
Photos by: Signs by Veterans