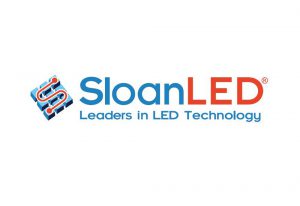 SloanLED, expands the VL Plus 3 product line with a full spectrum of quality, channel letter lighting solutions, available in duo-lens Standard (6500 K, 5000 K, 4000 K, 3000 K, Red, Green, and Blue), tri-lens High Output (6500 K and 5000 K), and single-lens Mini-modules (6500 K, 5000 K, and 4000 K). VL Plus 3 delivers fast installations and lower cost per sign with 1.4 modules per foot (4.6 modules per meter) and up to 103 lm/W making it the most cost-effective lighting solution in its class while maintaining the superior quality and commitment to value VL Plus series products are known for.
VL Plus 3 reaffirms the value promise of its predecessors, offering the sign industry an everyday channel letter lighting solution that delivers performance and reliability, while dramatically eliminating cost at every turn.
"We remain committed to producing safe, reliable, lighting solutions that withstand the elements and harshest weather conditions," said Michael Bluhm, Director of Sign Product Solutions at SloanLED. "We've expanded the VL Plus 3 product line to deliver exceptional performance at the lowest cost possible so sign makers don't have to sacrifice quality on their most price-sensitive projects."
VL Plus 3 comes with a 10-year product and 5-year labor warranty; for projects that require additional options and maximum warranty coverage, the SloanLED Prism line offers an assortment of whites and colors, High Output, Mini (2-4″) and Nano (1″) options that come with the most comprehensive 10-year warranty.