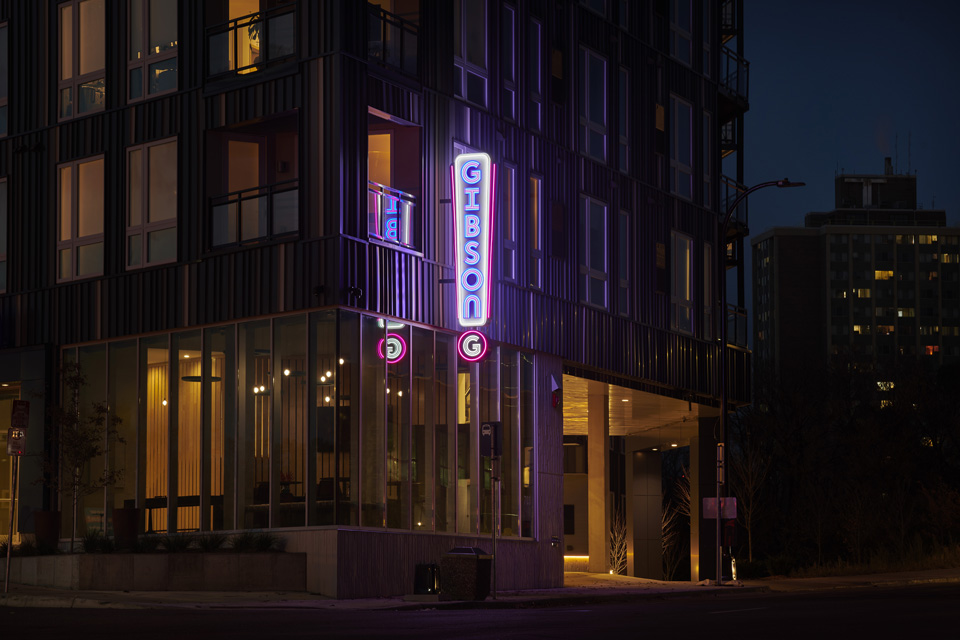 The rapid advancement of LED-illumination technology over the course of the past two decades has allowed for incredible innovation within the signage industry, especially in Europe.
From LED-illuminated letterforms milled from translucent cast block acrylic to trim-less fabricated aluminum letters that have seamless "infinity" edges (face flush to returns), designers love the opportunity these technologies offer to stretch the possibilities of typographic and experiential graphic design intent.
And in the post-COVID world, where e-commerce, online banking, and work-from-home practices are trending everywhere, it is all the more important than in any time in history for brick-and-mortar retail stores, banks, and branded office environments to offer more than just a place to transact but rather pivot to additionally offer an intimate environment to experience.
This is why many retailers are going more and more toward small pop-up retail store concepts that precisely offer that intimate experience.
Leveraging the latest in low-profile, trim-less, LED-illuminated signage that looks like jewelry when viewed close up is a big part of that placemaking trend.
Yet when we look at the European technology platforms that lead innovation in this space, the landscape can be very daunting to understand. That's because European illuminated signage technologies that are now increasingly being called out within signage design standards are based upon German nomenclature that can be very confusing.
For example, how does one differentiate a Profile 5S face-lit letterform (fabricated aluminum letter without trim), from Profile 5 (fabricated aluminum letter with trim), Profile 8 (fabricated acrylic letter), or Profile 11 (cast block acrylic with embedded LEDs)?
The following summary will describe the most common European LED-illuminated signage standards of which North American designers and fabricators should be aware.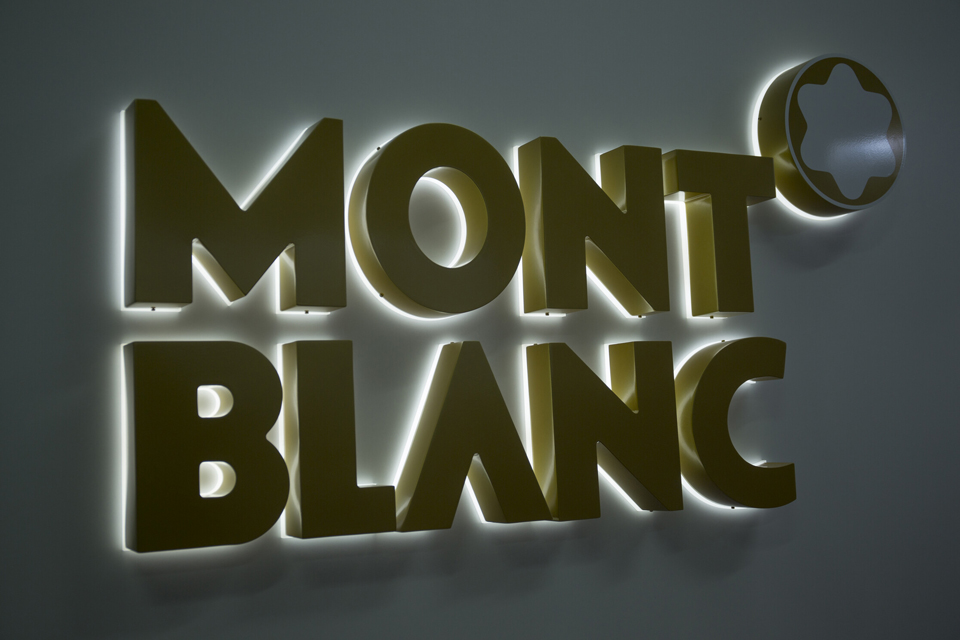 Profile 3: Halo-lit Fabricated Aluminum or Stainless Steel Letterform
Profile 3 is simply a halo-illuminated letterform that is fabricated from a thick-gauge stainless steel or aluminum.
LEDs should be pointed toward the inside of the face for the best halo effect, avoiding the reflection of diodes on the mounting surface.
Common configurations include traditional halo-lit with stand-offs or flush-mounted to the mounting surface with a partial side-lit return toward the back of the letter.
Profile 5: Trim-capped Aluminum Channel Letters
Designers don't like trim that serves the functional purpose to attach the face of the sign to the returns, while covering up any potential illumination leakage points. These days, there are plenty of trim-less fabrication alternatives that eliminate the need for unsightly trim.
That said, this is still the most common letter form in the world. European trim cap has an "F" profile for improved form versus American "P" profiled trim cap.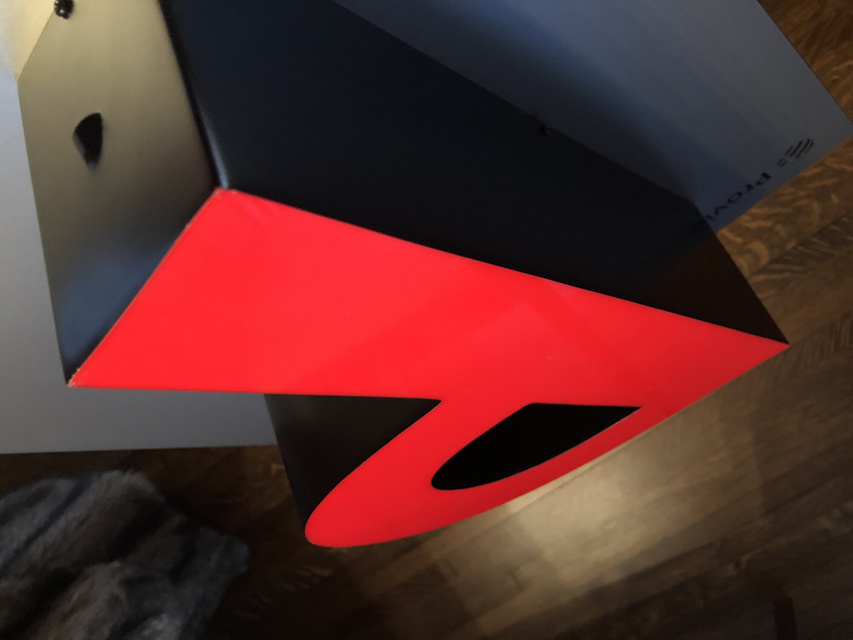 Profile 5S: Trim-less Aluminum Channel Letters
This is a great letter form for achieving a trim-less, clean-designed look that balances economy with design intent.
Fabricators often "step route" the acrylic face with edges that extend beyond the aluminum "can" to prevent light leakage in colder climates (in particular, where the acrylic face and aluminum returns expand and contract at different rates).
But European technology, when properly applied, avoids the need for this trade-off so returns are truly flush to the face. For outdoor applications, weep holes vent light toward the back of the letter, hiding weep holes during the day and preventing light leakage at night.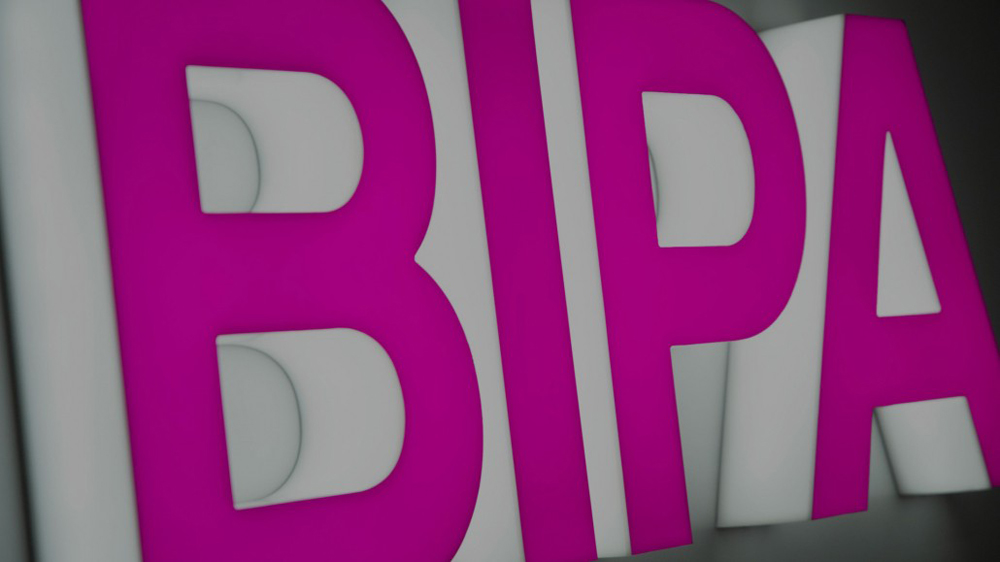 Profile 8: Combination Face- and Halo-Lit Fabricated Acrylic Letterform
Profile 8 fabricated acrylic letters with face and returns made of translucent acrylic are a great economic solution for maximum radiance at an economic price point.
Designed for longer viewing distances, Profile 8 is probably the most common commercial signage standard for big box retail stores in Europe and is increasingly becoming more common in North America for retail storefront signage applications in airports and shopping malls in particular.
Make sure cast acrylic is used rather than extruded acrylic, in order to optimize light diffusion quality. An overlay of translucent vinyl in a variety of color palettes (or printed vinyl for an exact PANTONE® match) can result in a stunning look.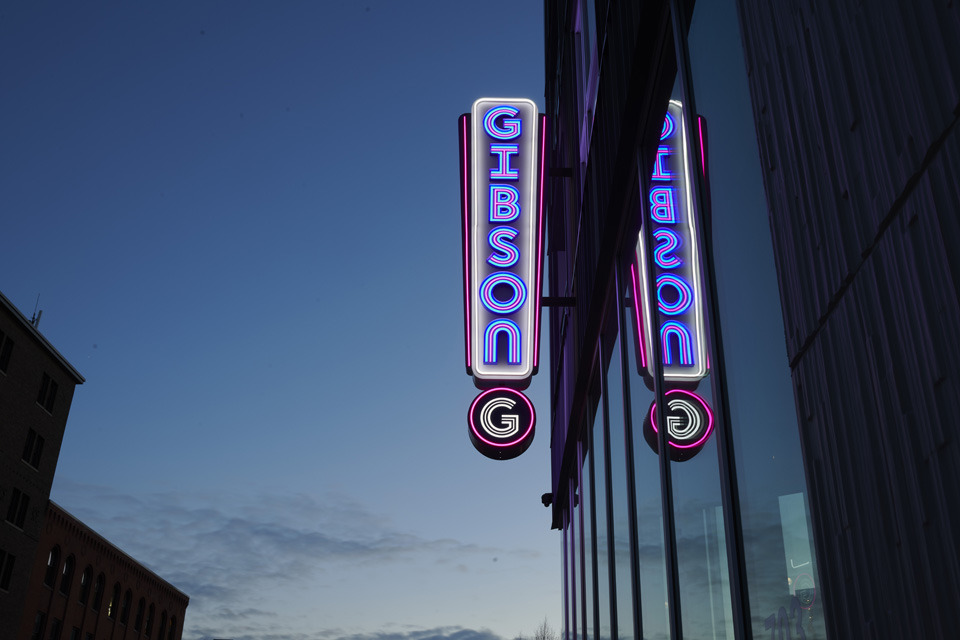 Profile 11: Cast Block Acrylic Letterform with Individually Embedded LEDs
For precision illumination in premium branded environments, signs are often viewed up close. In that context, there is nothing that beats the "Cadillac" European letterform, Profile 11, milled from translucent cast block acrylic with individually embedded and resin-sealed LEDs.
While Profile 11 is often the highest price point signage solution, there is no other technology that can convey precision and high quality when viewed up close for letters less than three inches tall. These letters are practically like jewelry.
This is also one of the most versatile LED-illuminated letterforms, with multiple lighting configurations (face-, halo-, side-lit, and partial side-lit configurations or any of these combinations).
In addition, Profile 11 (if manufactured by a reputable wholesale letter manufacturer) should be IP 68 water-submersible.
Finally, because this letterform is completely sealed with the highest quality LEDs to properly manage heat diffusion, it is low maintenance. There is no static electricity-generated dust and debris that can enter the letterform, making it completely maintenance-free.
Additionally why do designers love this letterform? Because with face-lit letter strokes and serifs as narrow as only 1mm wide, face-lit letter heights down to 1-inch, face-lit depths down to 20mm (just over 1/2-inch), and halo-lit depths down to 10mm deep (just over 1/4-inch), this letterform simply stretches the possibilities of design.
The Profile 11 letterform platform includes faux neon, which is trending in a big way in North America, for good reason. The reasons are simple: Five to ten times lower power consumption versus legacy neon; environmentally friendly: and no noxious gases released into the environment during the production process or in the field.
There is minimal maintenance: virtually no breakage and lower maintenance because faux neon letterforms are completely sealed (as mentioned earlier, IP 68 water submersible), which means that water, dust, and debris cannot penetrate faux neon elements.
And last but certainly not the least, faux neon simply presents a cleaner, crisper look that designers and brand owners love. That is why American institutions like Krispy Kreme, DePaul University, Westmoreland Casino, and the Solhem Group of Companies are moving to faux neon.
—Kenan Hanhan
Kenan Hanhan, MBA, is the co-founder and president of Provis Graphic, LLC, a company with U.S. headquarters in Minneapolis, Minnesota.