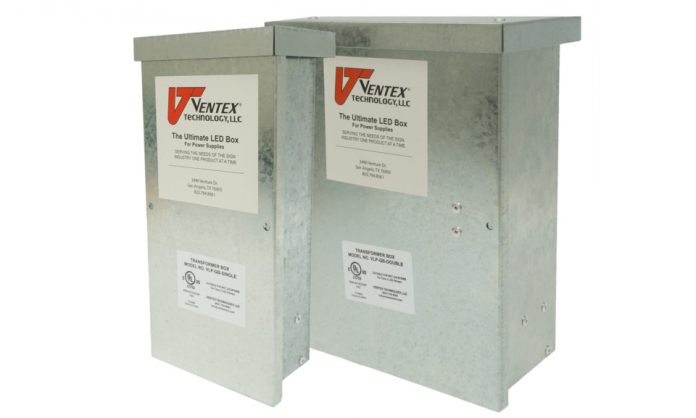 Ventex Technology, LLC – the leading company for neon and LED retrofit service parts –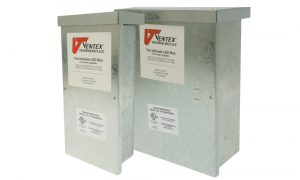 announced its release of new LED Enclosure Boxes.
Originally, there was only one size of the box (12.25 inches high-by-8 inches wide x 4.75 inches deep), but the company saw the need for feature updates and new sizing. The new Single Box is 11.1 inches high-by-5.2 inches wide-by-3.7 inches deep, while the new Double Box is 11.1 inches high-by-8.6 inches wide-by-4.7 inches deep.
"The new sizes will suit a variety of needs, as the Single Box can protect something as small as a single 60-watt/12-volt LED power supply, while the Double Box can fit up to two (2) 120-watt/12-volt power supplies," said Neal Williams, operations manager of Ventex.
Features include:
· Convenient grounding lug location
· Smaller size option for tight spaces
· Updated clearance spacing
· Primary barrier to aid in segregating primary wiring from all secondary leads
Labeled as the Ultimate® LED Box for 1 or 2 power supplies, it accommodates most LED drivers on the market and can be found in Ventex's latest product catalog. The boxes are also compatible with the Ventex toggle switch.