The 2022 LightFair Conference is set to showcase a wide range of the best and brightest in lighting topics and educational speakers, with 44 sessions offering 130+ CEU credits, June 19 – 23, at the Las Vegas Convention Center. Registration is now open at www.lightfair.com/registration, with early bird pricing for multi-day and multi-track packages offered through April 15.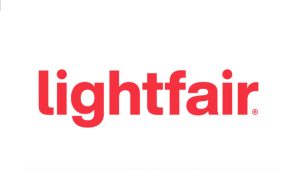 "On-going education is a driving factor of the lighting industry, and LightFair is the place to be for relevant, compelling and tailored education across a multitude of learning tracks," said Dan Darby, show director. "Our lighting education is evolving every year to meet the industry's most current needs, and our faculty of researchers, designers, innovators and experts will address the latest in lighting and its many facets and uses."
LightFair Conference Programming
LightFair's five days of Conference programming includes the "pre-conference" LightFair Institute, with its 2-day, 1-day and 3-hour long courses, and five tracks with either 90-minute sessions or 60-minute sessions. The five tracks are: The Art of Lighting; Design Guidance + Tools; Evidence-Based Design; Experiencing Lighting; and Technologies.
The LightFair Institute runs the two days before the Exhibit Hall opens, June 19 and 20, offering 16 courses: Basic Lighting; Intermediate Lighting; Computer-Aided Lighting Analysis with DIALux evo; Networked Lighting Controls Hands On; A to B and across the C: the net benefit of modern lighting and AV systems; Energy and Light, Energy of Light; Writing Sequences of Operation and Control Intent Narratives for Lighting Control Systems; Next Level Contract Negotiation and Professional Grade Communication that gets Results; Roadway Lighting to Protect Wildlife; Underwater Lighting Basics; The Advancement of LED Tunnel Lighting; See. Feel. Inspire. An Immersive Experience and Discussion on Selecting Optical Plastics; Real Time (Day)Lighting Analysis Using ClimateStudio; An IALD/CLD Portfolio Workshop; Lighting Projects Properly Exposed; and Metamerism – A Colorful Workshop.
The Art of Lighting track explores sources of inspiration that inform design and technology development over six courses: Seven Strategies You can Start Applying Tomorrow to Mitigate the Unintended Impacts of Artificial Light at Night; The Devil is in the Details; Understanding Dynamic Lighting; Resilient Lighting: Keeping the Lights on After Natural & Man-Made Disasters; and Shaping the Urban Night
The Design Guidance + Tools track covers the latest energy and building code changes, new design metrics, design and measurement tools, controls and more in eight courses: Demystifying the Complexity of Network Lighting Controls; The Future of Sustainable Lighting: Moving Beyond Energy Efficiency; Building Automation Integration: What You Need to Know; ASHRAE 90.1 and NFPA 70 Lighting Control Updates (Course will be presented in Spanish); Control Intent Narratives and Sequence of Operations: A New Recommended Practice for Documenting Lighting Control Project Success; and A Means of Modelling Germicidal Effects in Real Spaces with Conventional Software (DIALux).
The Evidence-Based Design track focuses on end-user data and techniques used to achieve specific design goals across six courses: Measuring Lighting Project Success: How do we measure, how should we measure?; Accessibility in Lighting; Making Informed Design Decisions to Impact Embodied Carbon and Sustainability; Inside The Pentagon: a Lighting Retrofit Case Study; and Lighting the Future: Reimagining EPCOT's Spaceship Earth through Light.
The Experiencing Lighting track explores the influence of light on the human experience and natural ecosystems in four courses: Lighting Genome Project; Turtle Lighting: Practicality, Human Considerations, and Aesthetics; and In Search of Visual Complexity.
The Technologies track explores the newest design tools and software, lighting controls, IoT lighting, 3D print technology and more over six courses: Keeping Up with Change; I wanted my Custom Lighting fixture to look like a golden rocketship but I ended up with a paper airplane!; IoT Lighting to Improve Education Facilities; Opportunities for Bespoke Lighting Using 3D Print Technology; DMX512: It's not just for theaters any more!; and What's Involved in Maintaining Exterior Wireless Control Systems.
Pricing for the Conference, which reflects a lower price than previous years, includes admission to the Trade Show with "early bird" rates through April 15. Advance pricing ranges from $170 – $690 for the pre-Conference LightFair Institute; and from $55 – $65 for the Conference. Further discounts for students and emerging lighting professionals are available as well. Full pricing information, confirmed exhibitor listings, the full conference schedule and more are available at http://www.lightfair.com/attend.
LightFair 2022 will showcase the newest and brightest innovations in lighting June 19 – 23, 2022, in the Las Vegas Convention Center's new state-of-the-art West Hall. The 2022 edition will continue to follow LightFair's "Safer Floor. Safer Show." Protocols in accordance with local and state requirements as well as CDC guidelines and recommendations.