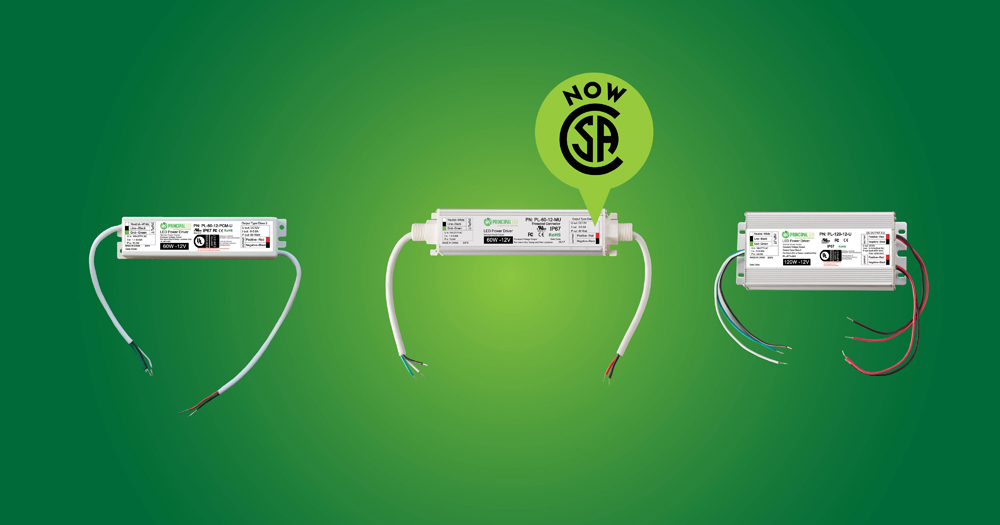 Principal LED announces the addition of EM Plastic & Electric Products—a Canadian-based distributor of sign, graphic, screen printing, and display supplies. With nine fully stocked distribution warehouses in major cities across Canada, EM brings over fifty years of experience in the sign and lighting industry to the Principal LED fold.
EM Plastic will offer the full line of lighting solutions and services Principal LED offers and brings Principal's total number of distributor locations to over sixty.
To see the complete list of distributor locations, visit P-LED.com/Where-To-Buy.
Principal LED also announced that its entire line of power supplies is now Canadian Standards Association (CSA) certified.
"The CSA mark on our power supplies means that the products have been independently tested and certified to meet recognized standards for safety and performance," said Daryl Foreman, P-LED senior vice president of national sales. "This certification lets all our North American customers—including Canada—know they are using a product that meets all of these requirements."
For more information about Principal LED's power supplies, visit P-LED.com/Power.
Principal LED is an LED lighting manufacturing company located in San Angelo, Texas, serving the lighting industry via distributors across North America. For more information regarding its products, company, and mission, please visit www.P-LED.com.