Universal Lighting Technologies, a global leader in commercial lighting and a member of the Panasonic family of companies, recently announced a partnership with Forman and Associates. Based in Los Angeles, the agency will represent Universal Lighting Technologies in high-efficiency lighting solutions, from architectural to general projects, across the Southern California and Nevada Region.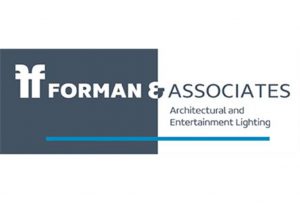 With more than forty years of experience, Forman and Associates represents an array of quality manufacturers of electrical and industrial lighting products, offering extensive market knowledge for any type of lighting application. Their broad product expertise enables them to insure their client's and manufacturer's principals meet the ever-changing demands of the electrical industry.
"We're thrilled to partner with an agency who provides extensive market knowledge with a commitment to building strong relationships with their customers," said Stu Sumner, Universal's Western Region Vice President of Sales. "Forman and Associate's diversified experience gives us confidence their team will continue to go above and beyond to expand the reach of Universal's lighting solution."
For more information on Forman & Associates, visit https://www.formaandassociates.com.
About Universal Lighting Technologies, Inc.
Universal Lighting Technologies, Inc., a member of the Panasonic group and a subsidiary of Panasonic Lighting Americas, Inc., engineers, manufactures and markets innovative solutions for commercial lighting across North America, including LED drivers, LED modules, fluorescent, HID and connected devices using wired and wireless technology. Universal's EVERLINE® LED retrofit continuum provides a range of solutions for upgrading fluorescent to LED. With over seventy years of experience, the company is recognized for its commitment to quality and customer service. Learn more about Universal at www.unvlt.com.