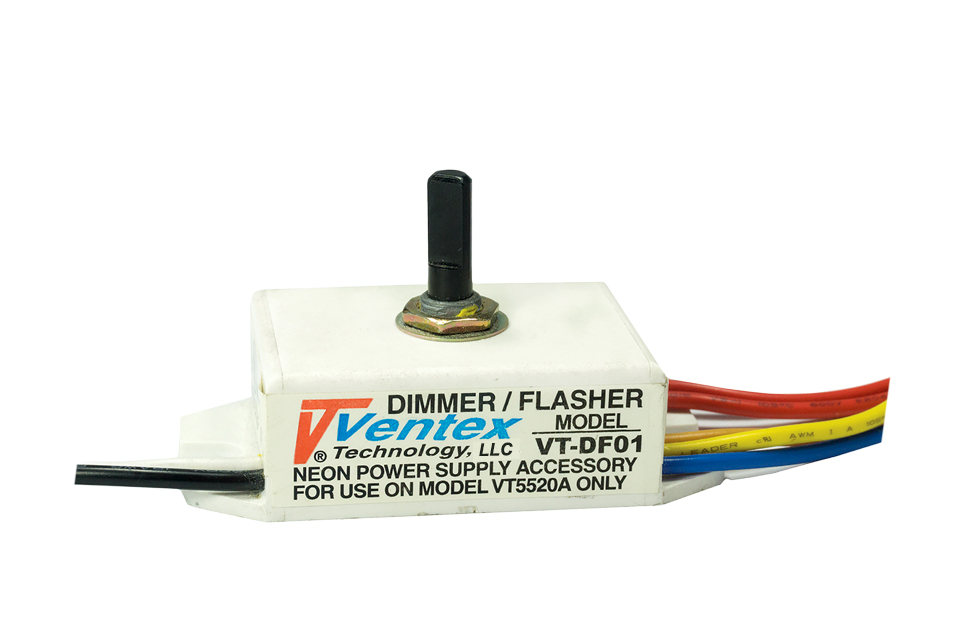 Ventex Technology, LLC has announced that its neon dimmer/flasher is now available for purchase. "We brought it back to better serve the neon industry," said Morgan Crook, general manager of Ventex. "Dimming neon can completely change the ambiance and the flashing is eye-catching, so there are endless possibilities with how creative people can get with this controller."
The VT-DF01 Dimmer/Flasher is only for use with the Ventex VT5520A-120F neon power supply.
Features include:
Full 0-100 percent dimming
Up to 11,000-volt output (one controller will run two power supplies)
Variable flasher speed
The company also released a how-to video, showing how to install and use the dimmer/flasher with its corresponding power supply.
To see the complete specs and to find a Ventex distributor, visit www.ventextech.com.
Ventex Technology, LLC, is a manufacturer and supplier of neon sign parts and LED retrofit solutions. Neon is at the heart of the company, and Ventex aims to keep the art alive.
To learn more about Ventex and its comprehensive neon solutions, visit www.ventextech.com or call (803) 794-8061.