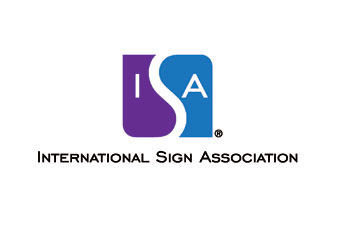 A dozen sign companies achieved platinum status in the International Sign Association's Quality Training Accomplishment Awards for 2011. To achieve this level, the companies have earned a minimum of seventy-five professional development units in a given year.
In all, 120 companies and 39 individuals received some level of distinction in 2011.
"Achieving platinum status is a significant accomplishment for these twelve companies," said Lori Anderson, ISA's president and CEO. "By investing in education, these companies have shown a commitment to their employees, customers, and the sign industry at large. They have positioned themselves as competitive in the communities they serve by being up-to-date on the latest products and services."
The twelve Platinum Companies for 2011 were:
* Allen Industries, Inc., Greensboro, NC;
* Canedy Sign & Graphics, Sikeston, MO;
* Charles Hampton's A-1 Signs Inc., Dickson, TN;
* Clayton Signs, Inc., Lake City, GA;
* Lewis Sign Builders, Buda, TX;
* NeoKraft Signs, Inc., Lewiston, ME;
* North Shore Sign Company, Libertyville, IL;
* Poyant Signs, Inc., New Bedford, MA;
* Sign Products Co., Billings, MT;
* SignArt Inc., Kalamazoo, MI;
* Signtech Electrical Advertising, Inc., San Diego, CA; and
* Warren Sign Company, Arnold, MO
The International Sign Academy is an effort by the International Sign Association to raise professional standards and individual performance in the sign and visual communications industry. Participants earn professional development units through online courses, local training and at the ISA International Sign Expo held each spring.