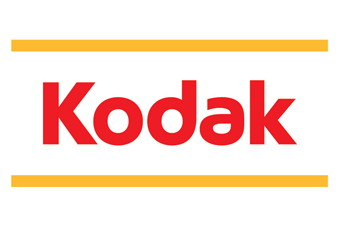 At the recent GUA Conference 2012, Kodak demonstrated its ongoing commitment to helping customers, partners and users from the commercial printing, publishing and packaging industries learn about new industry opportunities to maximize their investments and help grow their businesses.
Themed "Sharing Knowledge to Drive Results," the event took place January 16-20 in New Orleans and featured a series of engaging keynote speakers and standing-room-only breakout sessions. A consistently busy GUA Innovation Technology Lab highlighted KODAK Solutions and Services, partner solutions, workflow demos and new applications.
This year's conference opened its door to all GUA members—in addition to Kodak customers and companies interested in learning more about KODAK Solutions. Chris Payne, Kodak's Vice President of B2B Marketing, offered a candid perspective on Kodak's Commercial Business in his session, "Kodak—Today and Tomorrow." Payne reviewed the company's drupa 2012 plans and emphasized a steadfast commitment to its customers and partners. Other keynote speakers included Jim Hamilton, Group Director for InfoTrends' production consulting services, and Dr. Joe Webb, director of WhatTheyThink's Economic and Research Center.
"Kodak's Graphic Communications business has really been ahead of the market in many ways," observed Webb in a post-conference address. "Kodak has a very good understanding of the types of challenges commercial printers have in this particular marketplace and is committed to supplying them with the tools they need to start getting out ahead of their customers."
This year's GUA Conference broadened its focus and topics to better address the needs of the GUA community. Favorite GUA breakout sessions included "Functional Printing in Packaging," "Maximizing ROI for Offset and Digital Printing," "Proof What You Print," and "Looking Ahead—The Future of Workflow."
Popular, sold-out GUA University Classes (3.5-hour in-depth tutorials) included presentations on administering KODAK PRINERGY Workflow, Rules-Based Automation and KODAK PREPS Imposition Software. Participants also were intrigued by previews of the new upcoming KODAK PRINERGY 6 Workflow and expressed interest in learning more about how the new features will enhance efficiency in their production workflows.
"Visitors to the GUA Conference 2012 gained a number of valuable insights by listening to industry panels and roundtable sessions and participating in hands-on activities—all with the end goal of helping them to bolster their business results," said Michele Laird-Williams, Kodak's GUA Executive Director. "We received an overwhelming, positive, supportive response from our customers and partners. Many expressed their enthusiasm in Kodak's action to build a stronger business that will benefit their businesses in the future."
For more on this year's GUA Conference, check out Kodak's B2B Channel on YouTube, GUA Blogs, and Twitter #GUA12.
For more information about Kodak, visit graphics.kodak.com.