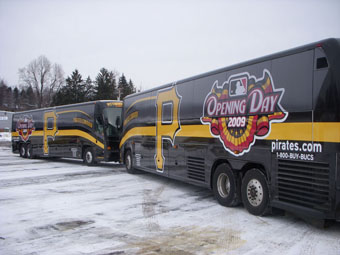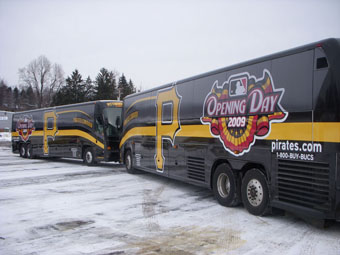 3M Commercial Graphics has expanded its warranty and guarantee offerings with three new additions of printer and ink platforms. The SIIT GX 3M Ink Series for use in the Seiko I Infotech ColorPainter™ H Series Printers are now covered under the 3M™ MCS™ Warranty and two new OEM inkjet printers and inks are now covered under the 3M Performance Guarantee.
"We are excited to collaborate with Seiko Instruments USA to offer the vibrant and flexible SIIT GX 3M Ink Series paired with the high-volume and reliable ColorPainter™ H Series Printers to our customers," said Adam Larson, marketing supervisor, 3M Commercial Graphics. "Our goal is to continue to collaborate with reputable partners to offer our customers the best products and solutions in the industry."
3M™ MCS™ Warranty
Providing users with valuable tools for productivity, quality and cost effectiveness, the combination of SIIT GX 3M inks and ColorPainter™ H Series Printers offers graphics manufacturers added peace of mind under the 3M™ MCS™ Warranty. As the gold standard in the industry for more than 30 years, the 3M™ MCS™ Warranty protects discriminating users who require optimum performance for the intended life of the graphics. Find more details at 3Mgraphics.com/warranties.
Graphics manufactures who register for a certificate receive the ability to promote the warranty to their customers. To register and receive more information, users can visit www.3Mgraphics.com/warrantyregistration.
3M Performance Guarantee
In addition, the 3M Performance Guarantee continues to grow with the inclusion of two new OEM inkjet printer and ink platforms qualified to receive the 3M Performance Guarantee, including:
* HP Designjet L26500 with HP 792 Latex Inks
* EPSON SureColor® S30670 Printer with UltraChrome® GS2 Ink
The 3M Performance Guarantee covers tested and qualified OEM printers and ink combinations (solvent, latex and UV) used with 3M graphic media.
"3M conducts extensive testing to confirm that our products are reliable and provide consistent results," said Jennifer Greenquist, inks and warranties business manager for 3M Commercial Graphics. "It's a four-month process with 10,000 data points and results several-inches thick."
The duration of the Performance Guarantee varies depending on the material combinations and applications as detailed in 3M Product Bulletins and available on 3M's website, www.3Mgraphics.com.
Visit www.3Mgraphics.com under Warranties to efficiently locate the warranted durability for each printer and ink combination. Simply click on the 3M Performance Guarantee Printer, Ink & Media Matrix and then click on either the printer or ink name to be directed to the most updated and relevant information.
Learn more about the complete range of 3M graphics solutions at 3M.com/graphics.