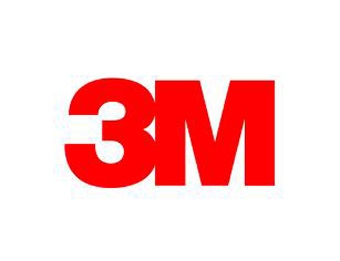 3M Commercial Graphics is adding a new latex ink offering to the list of qualifying products for its 3M™ MCS™ Warranty for finished graphics. The addition of HP 881 latex inks will allow graphics manufacturers with HP Latex 3000 Printers to produce graphics backed by the 3M MCS Warranty, following the manufacturers' successful completion of 3M's certification process. The warranty will be available on inks labeled as a 3M MCS Warranty Component starting in November 2013.
In addition, 3M Commercial Graphics is also extending the warranty period for HP LX610 and 792 Latex Inks and will allow graphics manufacturers with the HP Latex Industrial Printers (Scitex LX600 & LX800; Latex 820 & 850), or HP Latex 200 printers (Latex 210, 260 & 280) to offer longer-term durability options up to five years for sign applications for their customers.
The 3M MCS Warranty is widely recognized as the industry's most comprehensive finished graphics warranty, covering fading, cracking, peeling and other aspects of graphic performance. The system of matched 3M components comes with the science and weathering technology that assures end users that their images will perform as expected for the life of the graphic.
3M has added new requirements for digitally imaged graphics to receive a Certificate of 3M MCS Warranty. These new requirements include completion of eLearning modules and a site visit from a 3M representative. Graphics manufacturers in the U.S. that are using a 3M ink and that are eligible to offer the 3M MCS Warranty can go to www.3MGraphics.com/warrantyregistration to register to receive their personalized Certificate of 3M MCS Warranty.
"The 3M MCS Warranty helps manufacturers assure brand owners that they are purchasing a quality product from a quality provider," said Chad Klostermann, inks and warranties business manager, 3M Commercial Graphics. "We're proud to have been the gold standard in the industry for more than 30 years."
For more information, visit www.3Mgraphics.com/warranties.