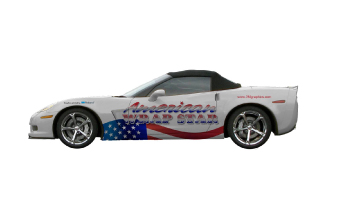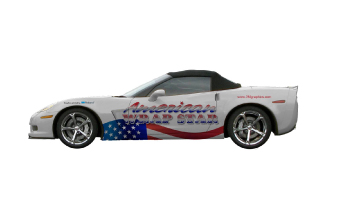 3M announces its sponsorship of the 2011 American Wrap Star car wrapping competition at ISA in Las Vegas, Nevada, April 28-30, 2011. As the platinum sponsor of the event, 3M will provide exciting prizes—including discounts on testing and rolls of the new Scotchprint brand Wrap Film Series 1080 from 3M, on-site support and demonstration using its Controltac brand Wrap Film with Comply brand v3 Adhesive IJ180Cv3, and Scotchcal brand Ultra-Matte Overlaminate 8915, which will be used in the competition.
The competition will consist of five matches during the three show days. Wrappers will compete on speed and volume of work completed, and will be judged by a panel of international wrap experts. The competition vehicles used in the event will be 2011 Chevrolet Corvette convertibles. To view the vehicles, visit www.hertz.com.
A maximum of sixty-four wrappers can participate in the contest and all participants, regardless of ranking, will receive a prize. The prizes awarded to the top four winners are:
1st Place – Mutoh ValueJet 64 Printer and $1,000 3M Certificate
2nd Place – SignWarehouse.com PrismJet VJ48 Printer and $1,000 3M Certificate
3rd Place – Royal Sovereign RSC-1400L Laminator and $1,000 3M Certificate
4th Place – Roland GX-640 Vinyl Cutter and $1,000 3M Certificate
Advanced registration is required, so sign up today! A registration form and more information can be found at: http://www.american-wrap-star.com.
Please visit the ISA American Wrap Star booth #1005, and stop by 3M's Booth #714.