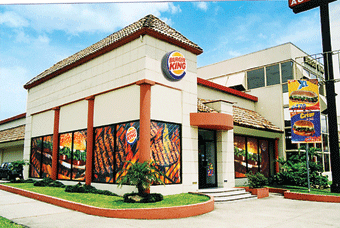 3M Commercial Graphics introduces Changeable Window Graphic Film IJ61 from 3M, a diverse, low-tack printable window film. The new window film is easy to install either wet or dry on first or second surfaces and is removable for up to six months without the use of heat, leaving little or no adhesive residue.
Ideal for vertical, transparent substrates such as building windows and interior dividers, Changeable Window Graphic Film IJ61 from 3M is a durable 3-mil vinyl material that requires no overlaminate, providing a cost-effective solution.
Various ink technologies (such as solvent, UV, and latex inkjet inks) are suitable to print on the material and contribute to the overall versatility of the product. Unprinted areas of Changeable Window Graphic Film IJ61 from 3M remain optically clear and designers and architects can utilize white ink technology on the material to deliver increased visual dimension to their promotional displays.
"The new film gives users diverse capabilities to create effective short-term promotional displays on an array of window surfaces," said Adam Larson, marketing supervisor for Intermediate Products and Inks/Warranties, 3M Commercial Graphics Division. "Various ink technologies and applications can be used to create successful displays that exceed customers' demands."
To learn more about the complete range of 3M graphics solutions, visit www.3Mgraphics.com.