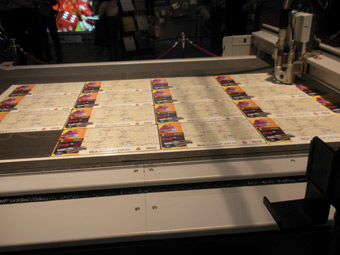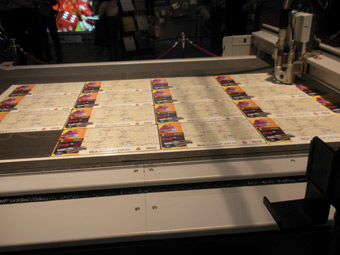 The move to a more sustainable process has affected all areas of the sign industry, including digital printing. Sign Builder Illustrated recently interviewed Paul Willems, CEO of ILFORD and an ambassador of EcoPrint (an event focused on sustainable print production), about what it really means to be green.
Greenwashing
To figure out what green is, it may be easier to first determine what it isn't.
Greenwashing is a term shops may have heard before. "Greenwashing refers to sustainability claims made through marketing communications activity,
which are not substantiated in the real world," says Willems. "For example, this could refer to a product or service whose environmental credentials are widely proclaimed but, in actual fact, are quite tenuous.
"Conversely, this could also apply to a product or service that has genuine environmental benefits but does not serve its purpose in terms of productivity or quality."
On a positive note, greenwashing practices seem to be on a decline in the print industry. But that doesn't mean that changes aren't still needed.
For starters, a more holistic approach to sustainability would be beneficial. "As with most industries, commercial printing, by its very nature, affects the environment, and this can only be overcome if all players at each step of the product lifecycle work together," says Willems.
Sustainability
So what makes something truly green? "A sustainable product or service is something that is safe and non-detrimental to the planet. Many different companies are now looking carefully at the processes involved in their business activity in order to determine and improve levels of sustainability," says Willems.
When discussing sustainability, we are also looking at the use of the Earth's natural resources, which we are currently using 50 percent more of than the Earth can actually provide.
"Commercial printing for the graphic arts and the sign-and-display market is often singled out for criticism on account of the short lifespan of products and perceived high waste levels; however there is not one single or simple change that would enable the printing industry to become truly sustainable," says Willems. "Changes need to happen on many different levels throughout the product lifecycle."
Solutions & Action
Despite criticism, the printing industry has made progress on the sustainability front. Manufacturers are creating more sustainable substrates and inks, and they are certifying the sustainable sources of their raw materials. "For example, any brand claiming to have an environmental policy needs to be able to show responsibility in their sourcing of raw materials, so buying printed materials made with FSC®- and PEFC-certified substrates will be a helpful and straightforward way to demonstrate this," says Willems.
Sustainability is also starting to make a difference at the product's end-of-life with improved recycling systems.
Initiatives like the Cradle to Cradle CertifiedCM Product Standard are helping to tie in all of these practices in order to create a complete cycle of sustainability. The certification looks at a product's lifecycle and its total effects on the environment based on five categories: renewable energy, clean water, material health, social responsibility, and material reutilization.
Some larger companies have even developed their own in-house standards for ensuring that the lifecycle of a product is sustainable.
"For me, the next thing that needs to happen is to be able to tie all of these elements together within a framework, which would act as a guide for sustainable printing," says Willems. "A crucial part of this would be to provide brand owners and print service providers with impartial, independent, and clear advice."
Providing education is essential, as many companies run up against roadblocks in the form of the disconnect that exists between the brand managers who want to offer green products and the purchase managers who are hung up on the price tag.
Educating brand managers on the actual cost and brand benefits is a way to start bridging the gap. "A thorough commitment to the environment throughout the whole supply chain is a powerful way to stand out as a progressive company," says Willems.
Of course, if laws were put in place regulating sustainability, there would be more incentives for companies, as well. "In the long term, it would be helpful to see more legislation holding companies to account for the environmental credentials of their entire supply chain," says Willems. "Purchase managers would therefore be incentivized to facilitate the responsible sourcing of print."
By Ashley Bray