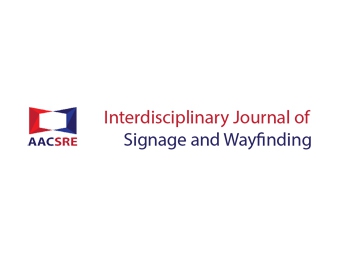 The Academic Advisory Council for Signage Research and Education (AACSRE) has published the inaugural issue of its Interdisciplinary Journal of Signage and Wayfinding. The issue includes an introduction from the editor, Dawn Jourdan, who also serves as AACSRE's chairperson of the board.
The journal includes four articles:
* "The Effect of Font Characteristics on Large Format Display" (Penn State's Philip Garvey, Wei-Yin Eie, and M. Jennifer Klenna);
* "Signage as Marketing Communication: A Conceptual Model and Research Propositions" (University of Cincinnati's James Kellaris and Karen A Machleit);
* "A String of Pearls (Route 66 revitalization)" (University of Oklahoma's Stephanie Pilat); and
* "A Review of Pathways to Better Community Wayfinding" (Texas A&M's Dawn Jourdan and Fashion Institute of Technology's Craig Berger)
The journal can be accessed at https://ijsw.shareok.org/home/index.
For more information, contact Dawn Jourdan at (816) 739-4416 or [email protected].