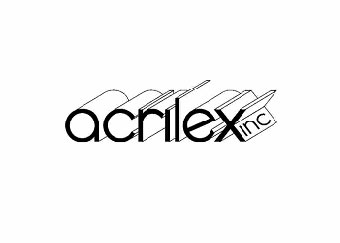 Acrilex, Inc., a producer and distributor of high-end custom-colored acrylics, announces a social media promotion to launch its new Beach Glass Collection of acrylic sheets. The promotion, which allows those who "like" the Acrilex Facebook page to receive a free Beach Glass Combinations series sample box, has resulted in a significant increase in sample requests.
The Beach Glass Collection of acrylic sheets is an addition to the Acriglas® Combinations product line. The collection provides a new assortment of translucent frosted colors and frosty colored mirror combinations, expanding the design possibilities of the Combinations line. Color and clear sheets can be fused together to create dynamic panels with edges that permit "light play" within the sheets.
Those who "like" Acrilex on Facebook receive their Beach Glass Combinations series sample box, an attractive and powerful presentation tool designed to let the samples be removed and held up to light sources to determine aesthetics and light transmission. The sample case allows designers and specifiers to see and feel the complete range of Beach Glass solutions and discover how they can best meet their customers' specifications.
"We are very excited to use social media to promote our new product line," said Dan Rustin, director of new product development. "Requests for samples have skyrocketed, and an increasing number of customers have had the opportunity to explore the photographs, videos, and industry news our Facebook page offers."
The Beach Glass Combinations series sample box is available while supplies last. To take advantage of the promotion, please visit Acrilex's Facebook page at: http://www.facebook.com/Acrilex.