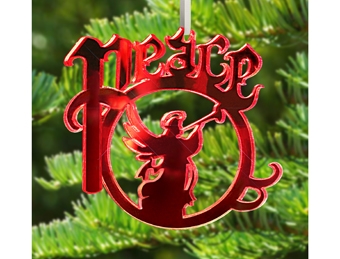 Acrylic Sheet products from LaserBits produce the best possible engraving and cutting creations for holiday gifts and ornaments. They are available in clear, colored opaque and transparent colors, cast or extruded, fluorescent, and mirrored.
The Clear Acrylic Sheets available in extruded and cast, 12-by-24-inch and 24-by-48-inch sheets in 1/16-inch, 1/8-inch, and 1/4-inch thickness.
The Colored Acrylic Sheets come in five fluorescent colors, plus solid white and black and the Mirrored Acrylic Sheets come in thirteen colors. These sheets are 12-by-24-by-1/8-inch.
For more information, visit www.laserbits.com.