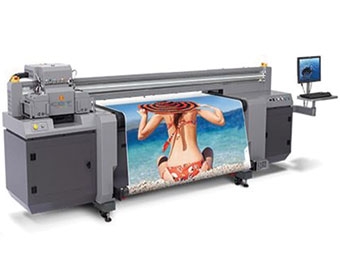 Advantage Sign & Graphic Solutions is excited to announce the addition of the CET Q5-Series to its product offering.
Currently offering three flatbed sizes and three hybrid sizes, the CET Q5-Series features the latest Ricoh Gen5 print head capable of printing in ultra-fine variable dots, delivering the highest quality imaging available. The CET Q5-Series offers smaller flatbed UV printers (4 feet-by-4 feet) at an affordable price while still maintaining quality and performance. Equipped with an auto-height detection system, UV curing lamps, static suppression option, reversible vacuum valve, and an on board control module – the CET Q5-Series is built for simplicity, durability, and ease of operation.
Top printing speed: up to 1152 ft²/hr
True greyscale imaging – 5, 10, and 15 pl – at a true native 600 dpi
Instant curing of UV ink
Auto height detection of media
According to Dustin David, product development manager of Advantage Sign & Graphic Solutions, "The new CET Q5-Series allows our customers more versatility than the last generation of CET presses. We no longer need to choose speed or quality; the new Ricoh Gen 5 head allows for hi speed production along with the quality you need for close viewing applications."
For more information on the CET Q5 series, contact Advantage Sign & Graphic Solutions at 1-877-237-4464, or visit www.advantagesgs.com.