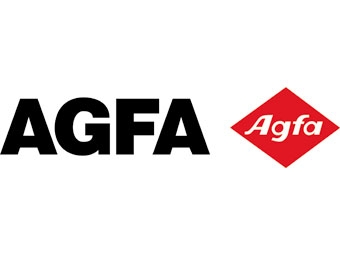 The average print service provider (PSP) is constantly challenged to satisfy their customer base, especially when landing a large job order that requires 100 rolls of 126-inch scrim banner or a particular ink set. With this in mind, Agfa Graphics has beefed-up its E-Store which can be found at shop.agfagraphics.us and is accessible 24/7. PSPs like SugarHouse Awning of Salt Lake City, UT, can order just about anything they need when a late-breaking job order comes their way.
SugarHouse Awning began in 1941 as Sugar House Awning & Canvas Products. Today, the company provides wholesale and retail printing of banners, decals, signs, posters, rigid substrates and more. The company relies on the Agfa Graphics E-Store to place orders, print out invoices, determine what products are in-stock locally, review previous orders and research new products.
"I like the product history page a lot. It is basically a ready-made shopping list that makes ordering very easy. I definitely like the inventory tools as well," said Mike Peterson, President, SugarHouse Awning. "Ordering online anytime makes doing business easier. Being able to review previous orders and invoices is very helpful for accounting purposes. Having real-time inventory information right there without having to make any phone calls to see what's in stock is very convenient."
The Agfa Graphics E-Store provides customers with a more robust online shopping experience complete with the functionality and customer-focused features unique to the graphic communications industry. For example, each customer can check live inventory and will receive an automated order confirmation and information to track their shipment. Thousands of different items from Agfa Graphics and its world-class manufacturer partners such as 3M, DuPont, Epson, HP and more can be purchased easily and securely.
"We established shop.agfagraphics.us to answer the ever-changing needs of the graphics communications industry. Our E-Store is updated on a daily basis so we can help our customers be more profitable and grow. The content-rich shopping experience is another high-tech e-commerce tool that brings PSPs one click away from the consumables and supplies they need in a hurry," said Deborah Hutcheson, Director of Marketing, Agfa Graphics.
It's all in a day's work for SugarHouse Awning. The Agfa Graphics E-Store serves up the information and products they need on a 24/7 basis so SugarHouse Awning can keep their clients happy.