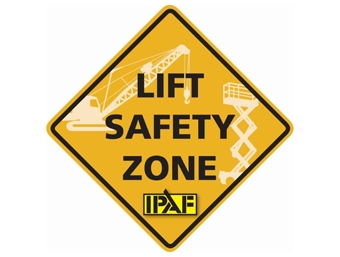 IPAF's aerial work platform (AWP) operator eLearning module is available across the United States in both English and Spanish. "Together with supervised written and practical testing of operator skills, the eLearning module can lead to a PAL Card which proves that the operator has successfully completed the training," said IPAF CEO Tim Whiteman at the Lift Safety Zone during the CONEXPO-CON/AGG show in Las Vegas.
AWP operator eLearning does not replace practical training. With the eLearning module, trainees complete the theory (traditional classroom) part of the course online at their own pace and time, using the same material as in a classroom session and learning the same subjects.
Trainees who complete the online session must still pass a supervised theory test at an IPAF-approved training center and must successfully complete a half-day of practical training and testing before being issued a PAL Card (Powered Access Licensed-Registration) as proof of successfully completed operator training. IPAF training is managed in the US and Canada by American Work Platform Training (AWPT), IPAF's North American subsidiary.
"Whenever an operator card is shown on site, the person in charge should look at who performed the training, how it was performed, and what level of testing stands behind the card issued," said Whiteman. "Some cards appear to confirm training delivered, but can be obtained in less than thirty minutes online. A PAL Card means that the cardholder has undergone a complete training program backed up with quality checks, accredited instructors, supervised written and practical testing, controlled class sizes and course duration, and a central register of valid cards."
The IPAF operator training program meets or exceeds ANSI standards and OSHA requirements, and is certified by TÜV as conforming to ISO 18878. This industry-led training program is offered by leading manufacturers and rental companies, and requires that accredited partner training centers pass initial, annual and unannounced audits as part of the quality management system. Instructors are certified and undertake on-going professional development which includes free annual updates to the training materials and use of a central register of trained cardholders.
There are now over half a million valid PAL Cards worldwide. The card is available in standard or Smart PAL Card versions and can be verified online at www.ipaf.org.
More information about AWP operator eLearning is accessible at www.ipaf.org/eLearning.