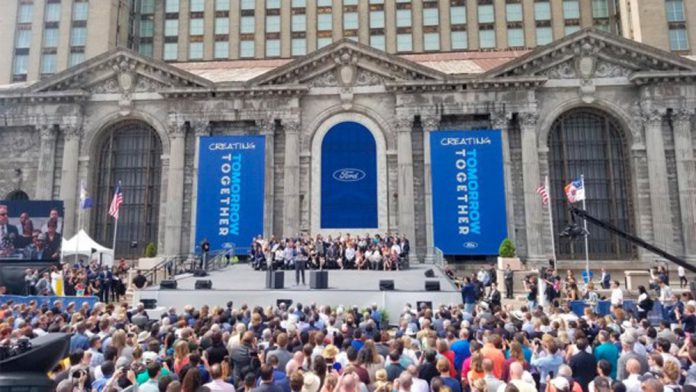 At a press conference held last week, Bill Ford, general chairman of Ford Motor Company, announced the historic purchase of Michigan Central Station and Ford Motor Company's plans to transform it into the centerpiece of a vibrant new campus in Detroit's Corktown neighborhood. At this event, print specialists Britten provided a pair of 33-foot-tall vinyl banners that were on display in front of the 105-year-old, 18-floor structure.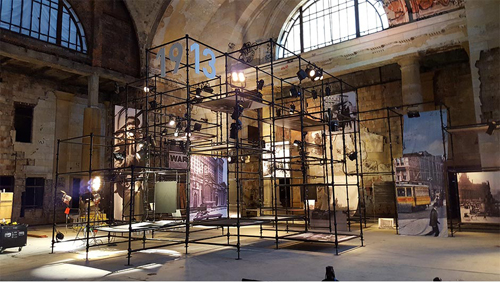 Over 5,000 employees and attendees also toured the inside of the Depot after the press conference, where an interactive exhibit featured photographs provided by the Detroit Institute of Art which were printed by Britten onto fabric banners and mixed media.
Britten prides itself print anywhere and on anything, large or small. The company's print products include Banners, Backdrops, Large-Format Print, Tents, Decals, Flags, Point-of-Purchase Displays, Building Wraps, Light Pole Banners, Barricade Graphics, Fencing, Backlit Graphics, and Wearables.
For more information, visit www.britteninc.com.