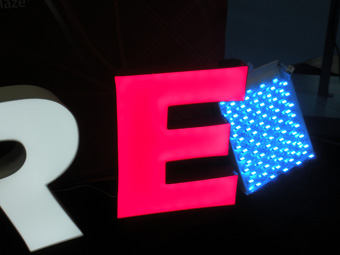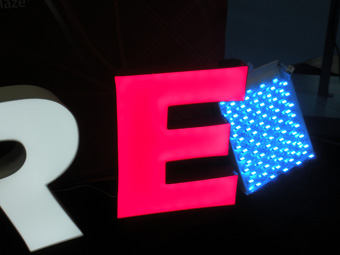 The CAO Group (CAO) continues to innovate signage and general lighting by introducing its new LuxemBright® Fire Series Sizzle™ at the ISA International Sign Expo held April 3-6. Sizzle provides LED channel letter illumination and complements previously released LuxemBright Fire Series products Inferno™, Blaze™, and Flare™.
The LuxemBright Sizzle LED channel letter illumination system is a low-voltage, low-profile, highly efficient lighting module alternative to traditional neon and fluorescent lighting. It offers water-resistant qualities to withstand the harshest of environments and provides durability and a long life span for low-profile channel letter illumination needs. The three-LED-per-module and five-modules-per-foot Flex PCB design allows for bright and homogenous lighting and easy installation for any size and profile of signage products, particularly low-profile channel letters.
"The launch of our Sizzle LED channel letter illuminating system is an extension of our company's commitment to continually deliver innovative and cost-effective solutions for the signage and lighting industry," said Dr. Densen Cao, CEO and founder of CAO. "Our Fire Series offers high-quality, high-lighting efficiency and long lifetimes that results in less maintenance and more savings for our customers."
The new Sizzle system is available in six different colors for all applications: warm white, cool white, red, amber, green, and blue.
This lighting system is used for low-profile channel lighting, accent or cover lighting, display box lighting, backlighting, architectural lighting, and RV and other 12VDC lighting applications.
Sizzle also comes with an adhesive pull tab for easy placement.
For more information about Sizzle, visit www.LuxemBright.com.