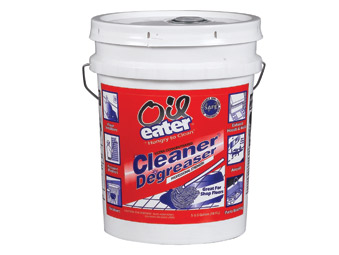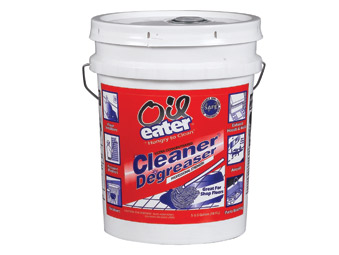 Kafko International has introduced eco-friendly Oil Eater Original cleaner/degreaser which quickly disperses grease, oil and grime from machinery, engines, tools, concrete floors, walls, and much more.
The highly concentrated, alkaline-based cleaner is formulated to eliminate the need for multiple cleaning solutions. It can also be used in parts cleaning and pressure washing machines.
Oil Eater is a water-based, high-powered cleaner that is biodegradable, non-corrosive, non-toxic and non-flammable. It contains no acids, abrasive or petroleum solvents and will not harm the skin.
The product is made from a mixture of non-ionic surfactants, emulsifiers, water softeners and
other biodegradable ingredients.
Oil Eater is available in 1-, 5-, 30-, and 55-gallon containers. A sample is available upon request.