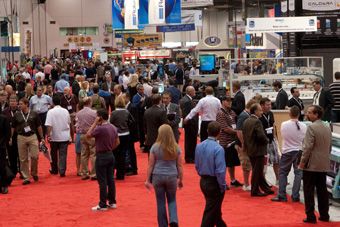 Printed electronics is a highly technical, rapidly evolving industry, and SGIA's elite educational program stays one step ahead of the game at the
2011 Printed Electronics and Membrane Switch Symposium
(San Jose, California; June 14-16). The complete program is now available at
SGIA.org
.
"This year's educational program is better than ever before," said Ray Greenwood, SGIA's Technical Services Associate. "We'll present the most current innovations and techniques in the industry right as they're happening; it's up-to-the-minute information."
Symposium attendees will experience two days of focused educational presentations covering a wide range of topics and sectors in the community:
* Membrane switch technology
* Printed medical sensors and instrumentation
* LED, OLED, surface mount technologies
* Printed photovoltaic technology
* RFID and high-speed production technologies
To learn more about this year's speakers and presentation topics, and to register for the Printed Electronics and Membrane Switch Symposium, visit SGIA.org, Keyword: PEMS.