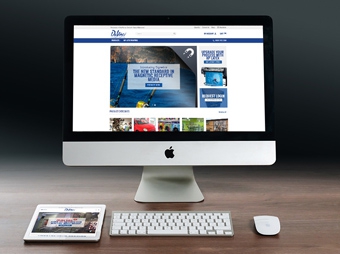 DaVinci Technologies, a distributor and manufacturer of wide format print media, has unveiled a completely redesigned Web site. The new Web site offers a variety of enhancements including secure browsing (HTTPS) and improvements to speed and design.
Customers will instantly notice changes to the layout, design, menus, navigation, and search function, as well as the ecommerce section of the Web site. During the planning phases, customer and employee feedback was used to make improvements.
"The main objective of this redesign was to give customers faster and easier access to new specialty products and valuable resources. Providing convenient online ordering, application examples, and technical product information was also the focus of this update," said Matt Hatfield, Marketing at DaVinci Technologies.
To see the new Web site, visit https://davinci-technologies.com