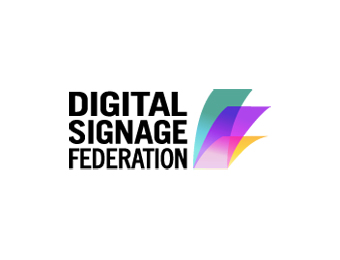 Not long ago, individuals who considered building a practice around digital signage, either independently or as a logical adjacency to an existing business, would have one of two mindsets. It was not uncommon to see the mindset of either offering cookie cutter "solutions" with mutable "one size fits all" parts or offering a singularity solution where one single device (most commonly a display) will solve ALL of your signage needs!
Very little time, energy, or effort was spent on understanding the customer's profile. No forethought was given as to why a person needed to purchase digital signage in the first place, what were they trying to accomplish, and how this this investment would impact their business.
Luckily we all know times must and do change, so join me in exploring what some of the best digital signage businesses understand today.
Become a Trusted Consultant
Arguably one of the most critical steps in building a practice is that you need to have a consultative approach to engaging customers. Every customer you're going to encounter will have a different scenario they need to accomplish for various reasons. Some of these variables will be easy to deal with, while others are going to be more challenging but all require a deep level of understanding to be successful.
Below are a few qualifying questions I instruct practitioners to explore with potential customers:
• What are you hoping to accomplish with your digital signage project (i.e., What is your objective?)?
• What defines success to your project key holders (e.g., Will it be an increase sales, better branding, improving the customer experience, or a combination of these?)?
• What Return on Investment (ROI) and Return on Objectives (ROO) do you or key holders hope to see?
• Are there any particular metrics you have to account for, such as ad revenue generation, foot traffic increase, customer experience feedback, or other?
As a technical consultant at Ingram Micro, these are questions I regularly ask to uncover the "why" behind the projects so integrators gain a better understanding of their end users' needs.
Having a Differentiator
As you begin build out your practice you are going to quickly understand there are many elements to be considered, not only in a physical digital signage aspect, such as hardware, software and services, but also the business acumen you need to master.
The professional who is considering getting into signage needs a differentiator and one of the best ones is having a knowledgeable and certified staff!
Most people wouldn't buy a car from a salesperson that knew nothing about the automotive world, so why would be any different in the digital signage field? Certifications not only help differentiate you and your business from competitors, but it also helps create the perception of you as a subject matter expert (SME) in the industry.
Alan C. Brawn and Jonathan Brawn of Brawn Consulting designed a wonderful and comprehensive series of educational courses that can act as a foundation for both experienced and novice users—information that is critical to starting to build a practice.
Below are a few courses I would recommend with descriptions:
The Digital Signage Certified Experts (DSCE) course is designed to quickly bring AV, IT, advertising, and out-of-home marketing and content-creation professionals up to speed to prosper in the booming digital signage market. It will allow you to master the formulas for successful design, hardware and software selection, deployment, content creation and ROI/ROO for digital signage rollouts. The course delves deeply into the scale and scope of the digital signage market/industry, and closely examines the 7 Key Elements of Digital Signage.
The Digital Signage Network Experts (DSNE) course goes beyond the basic introduction to networks in the world of connecting devices together. It provides a path of discovery into the mysteries of network communications and Internet protocols and reveals the secrets of ports, throttling, and bandwidth, along with network security and policies. The course completes the picture by providing a slightly tongue-in-cheek view of understanding user myopia.
The Digital Signage Display Experts (DSDE) course recognizes that video-display devices never perform at their peak out of the box. Simple adjustments are not up to the task and proper calibration is the only answer. Each display type has its own "personality" and responds to inputs and environments differently. Understanding the nuances of each technology and how to calibrate them to provide the "perfect picture" is a requirement. The bottom line is that one size does not fit all.
Having Proper Resources for Help
No man can be an island in the world of digital signage and truly great practitioners understand it is not only what you provide, it's what resources you have that help you become great. Solid practices have an army of additional resources and support they can call upon and with whom they can regularly partner to develop their acumen and keep them ahead of the curve.
This support comes in many forms and since the business is so fluid, it encompasses several different segments and they should all work with the goal of developing your business.
Below are a few areas in which you may need to seek partners that have a background in digital signage:
Sales Resources. You're going to need a source to secure all of your products and knowledgeable associates to help you along the way. Your partner should offer a robust line card that offers top-tier manufacturers with enough selection for today and tomorrow's growth of your line card.
Displays, media players, mounting hardware and infrastructure are honestly table stake today. To stand out, not only should you offer top tier vendors, you should also be able to offer value added services such as network assessments, site surveys, installation assistance and content creation in all or some parts.
Aside from the products and services themselves, the personnel should have a solid background in the digital signage field while being able to offer expert level support in adjoining areas (e.g., networking, servers, displays etc.).
Vendor Resources. After you select your hardware, software, and services you will need support when something happens (notice I didn't say "if"). It's always best to pick manufacturers who have long-standing and well-established partnerships and will go to bat for you when the unavoidable happens. These resources are also invaluable when it comes to getting roadmap information on new offerings, deal registration and other information.
Marketing Resources. What good is a message if you're not able let people know about it? Marketing is a necessary function of any business, where you should be able to take your message and promote them to a vast arena of potential clients through traditional aspects like flyers, business cards, mailers, etc., as well, as digital marketing like social media, blogs, and email marketing.
Financial Resources. This is an area highly overlooked. This type of resource not only helps you finance deals but they can do it in creative ways. It's helpful to partner with institutions that have some background in financing digital signage deals, as there can be occasional challenges to get support from traditional institutions (especially if you want to add your own consulting and services fees).
Conclusion
These are just a few best practices I've learned over the years and I hope this article helps you in building a successful digital signage practice you can be proud of!
—Tom Jones, Technical Consultant II, Ingram Micro
Author Tom Jones will be a panelist on the Digital Signage Federation's October "Hangout" discussion entitled, "Developing the Integrator and Reseller Digital Signage Practice," on Wednesday, October 12 at 2pm EST. More information on this and other DSF events can be found on the DSF Web site. Both DSF members and non-members may join this or any of the DSF's scheduled Hangout discussions for free – but registration is required and can be accessed on the DSF Web site at http://digitalsignagefederation.com/hangouts.
Tom is the Technical Consultant for Digital Signage at Ingram Micro, the world's largest IT Logistics and Distribution Company. His goal is to provide expert industry insight to the SMB, VAR and Enterprise customer space and help them successfully bridge their existing business competencies to holistically incorporate Digital Signage into their practice. Toms holds certifications from leading recognized organizations that include (but are not limited to) The Digital Signage Experts Group (DSCE, DSNE, DSDE, DSCE), CompTIA and various vendor specific accretions from partners such as LifeSize, Samsung, and HP.
Ingram Micro helps businesses fully realize the promise of technology™—helping them maximize the value of the technology that they make, sell or use. With its vast global infrastructure and focus on cloud, mobility, supply chain and technology solutions, Ingram Micro enables business partners to operate more efficiently and successfully in the markets they serve.
No other company delivers as broad and deep a spectrum of technology and supply chain services to businesses around the world. Founded in 1979, Ingram Micro's role as a leader and innovator in technology and Commerce and Fulfillment has fueled its rise to the 64th ranked corporation in the FORTUNE 500®. For more information, see http://www.ingrammicro.com