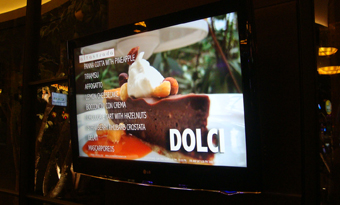 Digital Signage Expo® (DSE), the world's largest International Tradeshow and Conference dedicated to digital signage, interactive technology, and digital out-of-home networks (DOOH),
has just extended its deadline for nominations for its Seventh Annual APEX & Content Awards.
Submissions deadline is now Friday, November 19, 2010. Submission forms are available
here
.
Richard Lebovitz, Digital Signage Expo's editorial director who is coordinating the Awards process, said, "Due to numerous extension requests and a glitch that prevented some users from saving their completed entry forms, the deadline for submitting nomination forms for DSE's Apex and Content Awards has been extended one week to November 19, 2010."
The Second Annual APEX & Content Awards Dinner will be held on Wednesday, February 23 at the Paris Hotel Las Vegas from 7:00-9:00pm. Individual tickets can be purchased online at www.dse2011.com at the early-registration price of $125.00 on or before 1/21/11 or $150.00 thereafter. Early registration pricing per table is $1,125.00 on or before 1/21/11 and $1,350.00 thereafter.