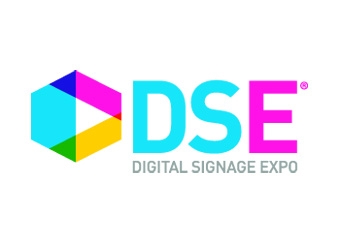 Digital Signage Expo (DSE), the world's largest International Tradeshow and Educational Conference dedicated to digital displays, interactive technology and digital communications networks, announced today that it will present an all new four-part Digital Signage FundamentalsSeminar Program at DSE 2015 designed specifically to prepare those investing in digital signage and related screen technologies for the first-time to deal with initial planning, investment substantiation, and execution challenges.
The Digital Signage Fundamentals Seminar Program, to be presented at the Las Vegas Convention Center, March 11 and 12, 2015, is part of DSE's eight-track Educational Conference and is designed specifically for DOOH network operators, digital signage (DS) end-users, and systems integrators and installers who are relatively new to the industry. This educational track is intended to provide an introduction to the digital signage industry.
Topics to be covered include:
* Doing Digital Signage Right…The First Time
* Fundamentals of Digital Signage Business ROI/ROO
* Fundamentals of Digital Signage Content
* Creating a Digital Signage Network: Design Management & Operations
Instruction will consist of "how to" and "need to know" presentations and interactive discussions that are easy to understand and immediately applicable. Each session will be led by professionals who will be sharing hard-earned experience and come from a variety of disciplines within DOOH Networks, as well as end-users from the retail and advertising agency fields, along with knowledgeable industry consultants.
DSE Educational Director Richard Lebovitz said, "The DS Fundamentals Track is targeted primarily at attendees who come to DSE to learn how to get started," but he acknowledged that, "it is a track that also remains popular with repeat attendees who want to revisit some of the basics from time to time."
For industry newcomers who want to fully immerse themselves in digital signage, DSE 2015 offers the full day Digital Signage Certified Expert (DSCE) course in both English and Spanish.
Registration for the Digital Signage Fundamentals Seminar Program, or any of DSE 2015 educational conference seminars, which are sponsored by Broadsign International, are eligible for certification renewal credits, is available online at www.digitalsignageexpo.net.