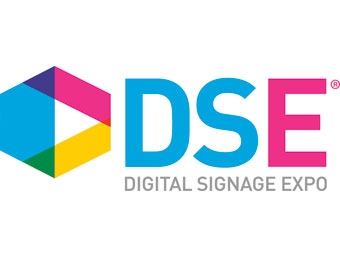 Digital Signage Expo (DSE), the world's largest International Tradeshow and Educational Conference dedicated to digital displays, interactive technology, and consumer- and employee-facing digital communications networks, will feature Platt Retail Institute's Retail Forum, Retail Analytics That Drive Store Performance as a full-day, pre-show educational opportunity.
PRI's Retail Forum, to run from 9:00am – 5:00pm, is one of seven pre-show educational programs to be presented on Tuesday, March 10, 2015. PRI's all-new Forum will feature seven educational modules including:
Overview of In-Store Analytic Platforms
The CMO's New Playground: Big Data, Analytics, & Digital Experiences
Retail Technology Panel
Retail Store Cards: Competitive Differentiator?
Web & Mobile Panel
Social Media & Digital Signage Panel
Winning the Next Generation of Customers Through Analytics
Presenters include digital signage and retail industry professionals from organizations such as AT&T Retail Stores, Cisco, Hudson Bay Company-Lord & Taylor, Intel, Luxottica Group, Office Depot, Retail Analytics Council, and Sylvan Learning Centers (For the full program list see: http://www.digitalsignageexpo.net/pri-retail-forum-omni-channel-and-future-retail).
Steven Keith Platt, Director and Research Fellow at PRI, said, "This immersive full-day program is designed to help attendees learn how the use of analytics is changing the retail paradigm. Topics explored will include how to implement analytic platforms, model and interpret data, and derive actionable insights to attract new customers and enhance relationships with existing customers."
Richard Lebovitz, Educational Director for Digital Signage Expo, said, "DSE is pleased to include this timely Platt Retail Institute program among a rich variety of in-depth pre-show educational opportunities that allow attendees to explore different facets of the digital signage industry."
Registration for PRI's pre-show Retail Forum, all of DSE's Tuesday, March 10 pre-conference seminars, or any of DSE 2015 educational conference seminars on Wednesday and Thursday, which are sponsored by BroadSign International and are eligible for Digital Signage Expert Group (DSEG) certification renewal credits, is available online at www.digitalsignageexpo.net.
Mark your calendar now: DSE® 2015, co-located with the Digital Content Show and Innovator Zone is scheduled for March 10-13, 2015, with access to the Exhibit Hall March 11 & 12 at the Las Vegas Convention Center in Las Vegas. To reserve exhibit space contact Jeanne Phillips, (770) 817-5903. Or, for more information, visit www.DSE2015.com
You can follow DSE on Twitter @DSExpo, or for all DSE 2015 updates, use #DSE2015. For year-round news and information on digital signage, visit DSE's Digital Signage Connection web portal at www.digitalsignageconnection.com.