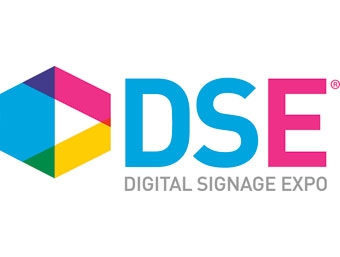 Digital Signage Expo (DSE), the world's largest International Tradeshow and Educational Conference dedicated to digital displays, interactive technology and digital communications networks, announced that it will host a full-day event presented by SEGD designed specifically for professionals involved in creating compelling and information-rich spaces for inspiration, education, and networking.
SEGD's Customer Experience, or "CX Workshop," is to be held 9:00am to 5:00pm, Tuesday, March 10, 2015, at the Las Vegas Convention Center, and it is sponsored by Daktronics, NanoLumens, and the Image Manufacturing Group. The program will include a total of five modules about Customer Experience:
The State of CX – Get inspired by the latest trends for connecting your customers with digital experiences.
Connecting Consumers – Content, Devices and Spaces: Learn how to create a seamless experience across multiple platforms.
Digital Signage for Shopping – Learn how to best integrate digital displays & effectively engage your customer.
Public Space: Thinking Beyond – Explore what is possible with new models of immersive media for public space.
Integration Breakout – Discuss & visualize best practices for integrating display technology.
To see the full program, for more information, or to register to attend this event, go to: https://segd.org/workshop/2015-customer-experience
"When Design and Technology come together to produce new experiences, the magic really starts to happen in an industry!" said Clive Roux, CEO of SEGD. "That is why DSE and SEGD are working to bring these communities closer together!"
Richard Lebovitz, Educational Director for DSE, said, "SEGD's program is a perfect fit with Digital Signage Expo because our attendees are increasingly interested in integrating digital displays into their venues as part of the built environment. SEGD understands the importance of this trend to the architects and designers who are charged with incorporating digital communications technologies into the physical spaces they are designing. The association's educational program at DSE provides a unique opportunity for the design and technology communities to share ideas, insights and information."
Mark your calendar now: DSE® 2015, co-located with the Digital Content Show, Mobile Integration Zone, and Innovator Zone, is scheduled for March 10-13, 2015, with access to the Exhibit Hall March 11 & 12 at the Las Vegas Convention Center in Las Vegas. To reserve exhibit space contact Jeanne Phillips, (770) 817-5903. Or, for more information, visit www.DSE2015.com
You can follow DSE on Twitter at DSExpo, or for all DSE 2015 updates, use #dse2015. For year-round news and information on digital signage, visit DSE's new Digital Signage Connection web portal at www.digitalsignageconnection.com.