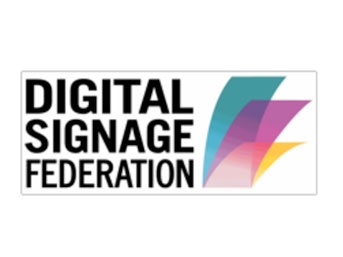 The Digital Signage Federation®, the only independent not-for-profit trade organization serving the digital signage industry announced that its Chicago Regional Council will host its fall "Meet & Greet" Networking Event in Chicago on Wednesday, November 12th. The event will run from 4:00-6:00pm at Harray Carray's Water Tower Place.
The featured guest speaker will be Mr. Thomas Kunka, Senior Application Specialist, the University of Illinois at Urbana-Champaign. Kunka leads the design and implementation for digital signage services for the Urbana campus, which now has over 300 digital screens deployed within 20 federated signage networks as part of its common service.
Attendees will have the opportunity to network with professional members of the Chicago Regional Council in attendance to conversationally share their business experience, enumerate industry opportunity, and discuss the benefits of membership in the Digital Signage Federation.
Don't miss this opportunity. No matter what business you're in, you, your colleagues, clients, and prospective clients should join us to learn about the many creative ways your organization can make money by being involved in this industry.
The event runs from 4:00-6:00pm, is $10 for members and $15 for non-members, and will include drinks and light appetizers.
Registration is available online on the DSF website at:
http://digitalsignagefederation.com/event-1819810
Location: Harray Carray's Water Tower Place, Level 7, 835 N Michigan Avenue
Speaker: Mr. Thomas Kunka, Senior Application Specialist, University of Illinois
Cost: $10US DSF Members, $15US Non-Members
Special thanks to Platinum Sponsor NEC Display Solutions, Gold Sponsor Global Display Solutions, and Silver Sponsors Peerless-AV and Keyser Retail Solutions for their support of this event. Sponsorship opportunities are still available for this event.