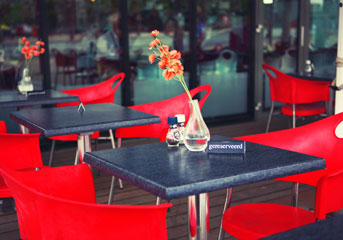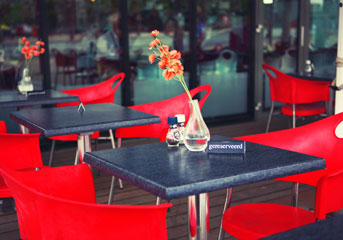 Drytac's popular Emerytex® laminating films are now certified to be compliant with Food and Drug Administration (FDA) regulations governing materials that can be used for surfaces that come in contact with food. This means that this clear PVC based laminating film can be used on applications like place mats, coasters, menu boards, countertops and wall and tabletop graphics.
After being independently tested, the Emerytex® surface was found to meet all the qualifications of FDA regulations for PVC films used in food contact applications as well as European Regulation No 321/2011 for Bisphenol A (BPA) content.
Emerytex® is a non-glare, pebble-textured, clear PVC laminating film with a scuff-resistant finish. Emerytex® is available with a heat-activated adhesive (MediaShield Emerytex®) and two different pressure-sensitive adhesives sold under Protac Emerytex® and Interlam Pro Emerytex®.