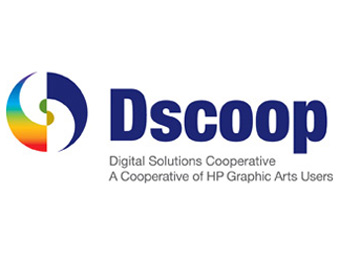 Dscoop has experienced tremendous growth over the past year, hitting the 7,000-member mark globally in its seventh year of existence.
Since launching in 2011, Dscoop Europe, the Middle East and Africa (EMEA) has signed up 500 members in the past seven months. Since launching in 2009, Dscoop Asia-Pacific has signed up more than 1,000 members.
"Hitting these numbers is tremendous, but where we judge ourselves is on the value that we're bringing to our members," said Chris Petro, global chairman of Dscoop and CEO of GlobalSoft Digital Solutions. "As an owner of HP Graphic Arts equipment spanning North America and Europe, I think Dscoop offers the best opportunity to connect with other owners and print service providers. The ability to partner and grow your business with colleagues that you can trust is an amazing result of belonging to Dscoop."
In 2013, Dscoop will host annual conferences in each region with an accompanying global Partner program:
* North America—Dscoop8 in February in Nashville, TN.
* Asia-Pacific—Dscoop Asia 2013 in May in Beijing, China
* EMEA—Dscoop EMEA in November, location TBD
"It has been an enormous undertaking to bring Dscoop to this level, but we've just begun," said Eric Hawkinson, global executive director of Dscoop. "This year, we're rolling out the English-language Marketing to Win Toolkits across the U.S., Canada, U.K., and Australia. Our Dscoop Quarterly newsletters are now available in Mandarin, Korean and Japanese in addition to English. We will continue to push the envelope and offer in-language benefits as the next step in ensuring members around the world benefit fully from Dscoop."
"Dscoop's strong worldwide growth is a testament to the incredible value the organization provides to HP customers," said Christopher Morgan, senior vice president, Graphics Solutions Business, HP. "The breadth of resources available, the members' engagement in the community and the open exchange of information are unique in our industry and helping to accelerate the analog-to-digital transformation."
About Dscoop
Founded in 2005, Dscoop (Digital Solutions Cooperative) is an independent global community of graphic arts business owners and technical professionals who use HP equipment and related solutions, including HP Indigo, HP Indigo, IHPS, and Scitex.
Dscoop is focused on educating and connecting its members with each other and with HP to improve members' business growth, efficiency and profitability. To learn more about Dscoop, visit www.dscoop.org or connect via Facebook and Twitter.