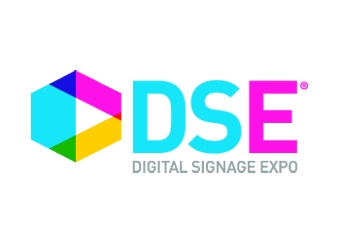 Digital Signage Expo (DSE), the world's largest International Tradeshow and Educational Conference dedicated to digital displays, interactive technology, and digital communications networks, announces that its four-part Digital Signage Seminar Program at DSE 2015 designed specifically for AV Professionals and Systems Integrators/Installers will include an hour-long interactive session titled "Total Cost of Ownership: Opportunity or Quagmire?"
Randy Pagnan, President, rp Visual Solutions, will lead a hands-on, interactive hour-long session that will enable attendees to understand the importance of Total Cost of Ownership (TCO), how TCO is calculated, and what questions need to be included in client discussions during upfront planning as part of every digital signage deployment to avoid unexpected costs and maintain client trust.
DSE Advisory Board members recently had the opportunity to comment on this timely topic.
DSE Advisory Board member Jonathan Brawn, Principal, Brawn Consulting, said, "There are several factors (when considering TOC). Planning for contingency when something fails, or lack thereof, can conceal costs that may be considerable, such as overnight freight. The main issue, however, is the cost of keeping content up-to-date and fresh. It may not be something that is considered as part of the cost of the 'system,' and it truly should be."
DSE Advisory Board member Margot Myers, Director, Global Marketing & Communications, The Platt Retail Institute, said, "It can be a rude awakening when a customer figures out that there are considerable continuing costs after the installation is done and the network is up and running. It is critical that the customer has a realistic understanding of what some of those expected and 'unanticipated' costs might be."
DSE Advisory Board member Jeff Porter, Founder & CEO, Porter Digital Signage, said, "The best strategy is to get in early and set their expectations. Show them what the system can do. Give them best practices. Show them how you're going to 'move the needle,' and get all costs budgeted from the get-go so there are no surprises."
To read more about what other DSE Advisory Board members have to say about this and other important topics, see http://www.digitalsignageconnection.com/blog/ask-the-board.
And to learn more about DSE 2015's educational sessions for systems integrators and installers, visit the Systems Integrators page on the DSE Web site.
Registration for "Total Cost of Ownership: Opportunity or Quagmire?" or any of DSE 2015 educational conference seminars, which are sponsored by BroadSign International and are eligible for Digital Signage Expert Group (DSEG) certification renewal credits, is available online at www.digitalsignageexpo.net.