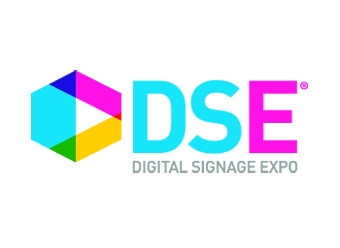 Digital Signage Expo (DSE), the world's largest International Tradeshow and Educational Conference dedicated to digital displays, interactive technology. and digital communications networks, announces that its four-part Digital Signage Seminar Program at DSE 2015 designed specifically for advertising agencies and content creators will include an hour-long session titled, "The Importance of Developing a 'Liquid' Content Strategy for Digital Communications Networks."
Motion graphic and video-based advertising in retail spaces is now recognized as one of the most effective ways to reach consumers at the 'moment of truth.' Marketers and their advertising agencies must be prepared to support all media, including digital in-store networks. This seminar will identify best practices in the strategy of content development for motion graphics and video across channels.
DSE Advisory Board members recently had the opportunity to comment on this timely topic, including:
DSE Advisory Board member Christina Radigan, Director Marketing & Communications, Outdoor Media Group, said, "Preparing content for use across screens should take into consideration that the viewer will be exposed to messaging on disparate screen sizes and types, in a plethora of environments (both in and out-of-home), while engaging in various behavior(s) and of course dwelling for different lengths of time."
DSE Advisory Board member Jeremy Gavin, Head Content Chef, ScreenFeed, said, "Digital signage is a unique medium and to get the most return on the medium, one should plan for its unique characteristics, especially in content. The key difference in digital signage is it most often broadcasts to a crowd – it is not a personal media consumption device. Viewers don't choose the content, the content is pushed. This is not a bad thing, it's unique."
DSE Advisory Board member Mark Zwicker, Vice President, Strategy, St. Joseph Content, said, "As a content developer, when describing motion graphics, you would expect us to use terms like 'dynamic,' 'creative,' 'pace,' and 'transition.' But our vernacular now needs to include terms like 'pre-planning,' 'leveraging,' 'repurposing,' and 'value engineering.' While it's very satisfying to create award-winning content, what's even more rewarding is to create content that, with a few tweaks, can be deployed on other media."
To read more about why other DSE Advisory Board members feel this to be an important topic, see www.digitalsignageconnection.com/ask-board-video-agnostic-planning.
Registration for "The Importance of Developing a 'Liquid' Content Strategy for Digital Communications Networks," or any of DSE 2015 educational conference seminars, which are sponsored by BroadSign International and are eligible for Digital Signage Expert Group (DSEG) certification renewal credits, is available online at www.digitalsignageexpo.net.