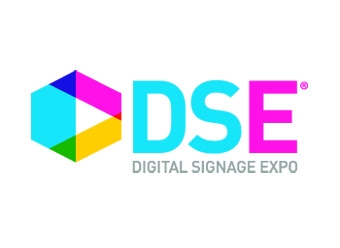 Digital Signage Expo (DSE), the world's largest International Tradeshow and Educational Conference dedicated to digital displays, interactive technology and digital communications networks, announced today that it will present an all new, full day, seven-part Digital Out-of-Home Strategy Summit at DSE 2015 designed specifically to provide attendees with an important industry perspective.
The Digital Out-of-Home Strategy Summit will feature:
Thought Leadership Panel: The Internet of Things: When Digital and Physical Worlds Collide:
Leading digital OOH experts will discuss "The Internet of Things" and how digital technology is transforming the marketing and advertising industries. The panel will engage in rapid visioning around the opportunity inherent in the growing connectivity of everyday life and how OOH advertising fits into this content-rich ecosystem.
Silo Busting Engagement Strategies:
Mobile devices, digital place-based video screens, interactive displays & digital signage are all appearing at the same time in almost every environment. The session will explore methods to develop effective cross-channel strategies that can deliver a synergistic approach to engaging customers.
Secrets to Winning Viewer Attention:
This collaborative "idea exchange" session will have attendees share which inspiring ideas enhance a network and its environment and speak more directly to viewers, the campaigns that have been working, what technologies or reasons for their success.
Business & Network Growth:
The session will identify concepts, success and obstacles to that success in the management of scale in the growth of a network to the next level of success, from the standpoint of programming, advertising, innovation and application.
Compare & Contrast Audience Measurement for DOOH, Broadcast/Cable TV & Online Video:
The session will explore the differences and similarities between audience metrics for digital out-of-home, broadcast/cable TV and online video. The course is designed to help DOOH Network operators understand how their audience compares to other media and how their network can be bought and sold as part of a total video advertising solution.
DOOH Lessons Learned:
This collaborative "idea exchange" session will invite attendees to share lessons learned since the launch of their networks, including mistakes to be avoided, as well as key changes, decisions or improvements that have helped improve the company's growth or bottom line.
Lightning Round:
A panel of experts including an end user, content provider, network operator and advertising agency will field attendee questions to help summarize the full day experience.
To see more information on each topic and the speakers who are participating, see http://bit.ly/1FQzWw2.
Registration for the DOOH Network Operators Strategy Summit, or any of DSE 2015 educational conference seminars, which are sponsored by Broadsign International, and are eligible for certification renewal credits, is available online at www.digitalsignageexpo.net.
# # #