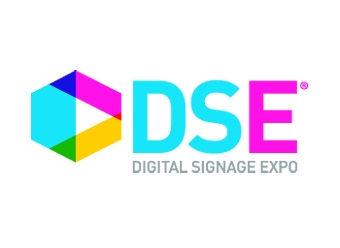 Digital Signage Expo (DSE), the world's largest International Tradeshow and Educational Conference dedicated to digital displays, interactive technology, and digital communications networks, will present the newest, most cutting-edge technology in the digital signage, interactive technologies, and out-of-home media industry on March 11-12, 2015, at the Las Vegas Convention Center in Las Vegas.
DSE's New Product Showcase will feature dozens of new and innovative products that attendees will have the opportunity to see first-hand, including a variety of new distribution systems that offer durable, harsh environment reliability, advanced security, remote device management, optoelectronic cabling that extends signaling 50 to 200 feet with no loss, as well as wireless options signal distribution that maintain resolution quality, including:
• Cradlepoint: COR IBR1100 Series Router
• Digi International: Digi TransPort® WR11 LTE
• Hall Research: 4K Javelin™ Plenum Optical HDMI Cable
• Peerless-AV: Peerless-AV PeerAir™ Pro Wireless AV Multi-Display System Powered by HD Flow™ 3
• Peerless-AV: Pico Broadcaster AV broadcasts wirelessly to an unlimited number of DTV's in a 350-foot radius
• Raritan: HDMI-over-IP Distribution & Switching System
DSE's New Product Showcase will be located on the tradeshow floor, but to learn more about the new products to debut at DSE 2015 ahead of time and see what they look like, CLICK HERE.
Chris Gibbs, president of ExpoNation, LLC, the producer of Digital Signage Expo said, "DSE provides the greatest variety of choices in distribution technologies to be found in any one place, which means attendees can find creative solutions for just about any installation challenge right on the DSE tradeshow floor."
Register to see all the newest technology in person, or attend any of DSE 2015 educational conference seminars, which are sponsored by BroadSign International and are eligible for Digital Signage Expert Group (DSEG) certification renewal credits, is available online at www.digitalsignageexpo.net.