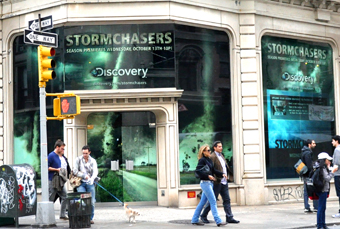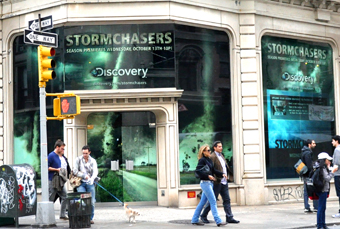 Digital Signage Expo, the world's largest and longest running conference and tradeshow exclusively dedicated to the digital signage, interactive technology and digital-out-of-home (DOOH) industries, today announced 22 finalists for its Content Awards for 2011. The annual DSE Content Awards recognize originality in content applications tailored specifically for the many and varied global DOOH audiences. Nominees are content developers (whether advertising agencies, network operators, or end-use network owners).
Chosen by an independent panel of five industry journalists, this year's Content Award finalists were named from a field of seventy-eight entrants vying in four categories for the best "interactive" and "non-interactive" applications respectively. Gold, Silver and Bronze Content Awards will be presented in each category at a special awards banquet slated for the opening night of DSE 2011 on Wednesday, February 23, from 7-9 p.m. at the Paris Hotel in Las Vegas.
The finalists include:
DSE 2011 Content Awards – Non-interactive Nominees
Advertising/Promotional
WAND Corp.
Sony's Convergent Media Systems
Two West Inc.
Educational
MediVista Media/Everwell
SABEResPODER
Saddle Ranch Productions
Entertainment/Experiential
Best Buy
Digital-Itch
Jones Digital Media
Informational/Directional
ARAMARK
Arsenal Media
Luckeyou
DSE 2011 Content Awards – Interactive Nominees
Advertising/Promotional
LocaModa
Pearl Media LLC
Zenith Media & Inwindow Outdoor (pictured)
Educational
Ontario Lottery and Gaming Corp.
Entertainment/Experiential
Arsenal Media
Insteo
Zoom Media & Marketing
Informational/Directional
Arsenal Media
Thomson Reuters
X2O Media
Tickets to DSE 2011 can be purchased by registering at www.dse2011.com or calling Customer Service directly at 708/486-0759, 8:30 a.m.-5:00 p.m. EST Monday-Friday. DSE 2011 will be the largest educational conference ever staged in this industry, brought to you through the courtesy of BroadSign International.
For more information, visit www.digitalsignageexpo.net. You can follow DSE on Twitter at DSExpo, or for all DSE 2011 updates, use #dse2011.