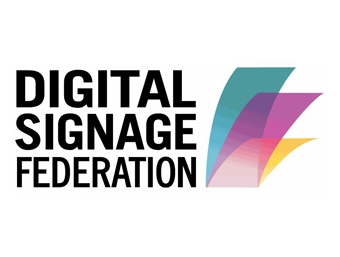 The Digital Signage Federation®, the only independent not-for-profit trade organization serving the digital signage industry, has announced that its Board of Directors will host four "Meet & Greet" Networking Events in 2015.
These events will feature guest speaker presentations and the opportunity to network with the DSF Board of Directors as well as other professional members in attendance to conversationally share their business experience, enumerate industry opportunity, and discuss the benefits of membership in the Digital Signage Federation.
Mark Your Calendar Now:
Dallas, TX—Wednesday, March 25
Denver, CO—Wednesday, July 22
New York City, NY—November (TBA, to coincide with Digital Signage Week)
San Francisco, CA—Thursday, December 10
The Dallas event will be held at Del Frisco's Grille at 3232 Mckinney Avenue and will feature guest speakers are Will Koop and Ken Martin of Cisco Sports & Entertainment, who will discuss building fan experiences in a case study presentation on the AT&T stadium in nearby Arlington, Texas, including large venue design challenges.
The event runs from 6:30-8:30pm. It is free for DSF members and $15 for non-members and will include drinks and light appetizers.
Registration is available online on the DSF Web site at: http://www.digitalsignagefederation.org/event-1819891
No matter what business you're in, you, your colleagues, clients, and prospective clients should attend to learn about the many creative ways your organization can make money by being involved in the digital signage industry.
Special thanks to Platinum Sponsor NEC Display Solutions, Gold Sponsors Global Display Solutions and Media Mea, and Silver Sponsors Peerless-AV, Keyser Retail Solutions, and 11Giraffes for their support of this event.
Sponsorship opportunities are still available for all 2015 events.
To learn more, contact Geri Wolff, [email protected].