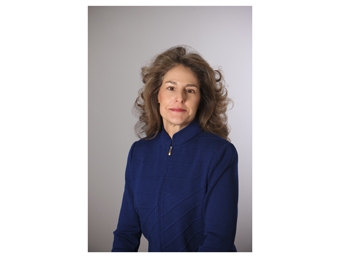 The Digital Signage Federation®, the only independent not-for-profit trade organization serving the digital signage industry, has established the "Geri Wolff Scholarship Fund" to be earmarked specifically for young women who are committed to majoring in computer sciences as a way in which to interest them in choosing a career in the digital signage industry.
The scholarship program, will be administered by the DSF Education Committee, which will develop the award criteria, evaluate applications annually, allocate funding, and determine award amounts. Awards may be used to defray the cost of university education, but may also be allocated to help pay for DSF student membership, or DSCE certification for students prior to graduation to ensure an ingoing requisite familiarity with the digital signage industry.
2014 DSF Chair Kim Sarubbi said, "Geri was instrumental in the founding of the DSF, has a passion for our industry, and has helped proactively initiate programs designed to encourage industry growth.
"Because Geri also takes great joy in helping others in our industry, it seemed natural to recognize her efforts on behalf of all of us in this way."
Geri Wolff, DSF director of Marketing Communications & Membership, said, "This is an extraordinary honor for a wonderful cause that resonates with me personally. As a professional woman, I feel privileged to work with the DSF and all my friends and colleagues in the digital signage industry. I invite others to join me in 'paying it forward' as I pledge an annual $1,000 donation to this fund to ensure that we establish a program to attract young women to a career in our industry, where they can make a significant contribution."
Anyone who would like to contribute to this scholarship fund is welcome to contact Brian Gorg, DSF Executive Director at [email protected] or visit http://digitalsignagefederation.com/Geri-Wolff-Scholarship-Fund