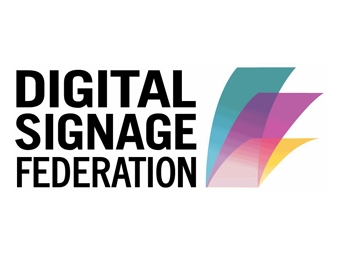 The Digital Signage Federation®, the only independent not-for-profit trade organization serving the digital signage industry, has announced that its Toronto Regional Council will host a "Meet & Greet" Networking Event in Toronto Tuesday, September 16, 2014. The event will run from 6:30-9:00pm at Shoeless Joe's Sports Grill.
This event, sponsored by NEC and TELUS, will provide an opportunity for informal networking ahead of the full-day DSrupted 2014 event on Wednesday at TELUS Conference Centre.
Attendees will have the opportunity to network with DSF Regional Council members who will be delighted to conversationally share their business experience, enumerate industry opportunity, discuss the benefits of membership in the Digital Signage Federation, and share plans for future Regional Council activities.
Don't miss this opportunity. No matter what business you're in, you, your colleagues, clients and prospective clients should join DSF to learn about the many creative ways your organization can make money by being involved in this industry.
The event runs from 6:30pm to 9:00pm, is free to DSF members ($15 for non-members), and will include drinks and light appetizers.
To register, visit http://digitalsignagefederation.com/event-1737305.