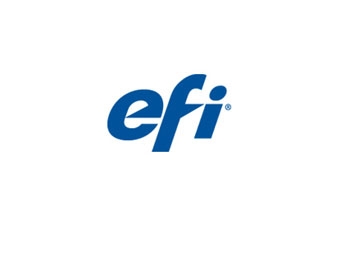 With one week to go before the conference opens, EFI™ is on track to set another new record for its Connect users' conference (January 18-22, at Wynn, Las Vegas) with more than 200 sessions offered – the most ever at a Connect conference. The number of customers scheduled to attend has also eclipsed last year's customer attendance.
Connect features sessions on the many different offerings available that customers benefit from with the industry's leading portfolio of print workflow technologies. The expanded slate of educational offerings at Connect reflects the scope of opportunities possible with newer, advanced workflows in the comprehensive EFI Productivity Suite introduced at Connect 2015.
Connect also has new sessions addressing fabric graphic display applications with EFI Reggiani technology – a segment that is only in the very early stages of analog-to-digital transition and is therefore primed for rapid adoption.
This year's conference will be EFI's largest Connect. It will also be the most international conference in the 16-year history of the event, with attendees coming from 30 different countries.
"EFI has always aimed at providing the best knowledge and education to improve print operations, but now, with a week to go, we are also seeing more people interested in growing their business than ever before because of new applications demonstrated by EFI and our partners at the conference," said Guy Gecht, EFI's CEO. "This combined with sessions like the Steve Wynn keynote will provide important insights on how to use global trends in building a more competitive business."
Connect 2016 also features keynotes from Epicomm Chief Economist Andy Paparozzi, and a number of EFI executives. And, for the third consecutive year, industry analyst firm InfoTrends is conducting a track of business development sessions at the conference.
Along with exhibits from EFI's industry leading portfolio of Fiery® digital front end technologies, print MIS/ERP software, web-to-print and eCommerce systems, and UV inkjet printers, this year's conference also features numerous exhibits from partner companies, including Connect 2016's platinum sponsors, Xerox and Canon U.S.A.; gold sponsor Duplo; and bronze sponsors 3M Commercial Graphics; AccuZIP; BCC Software; BondCote/Heytex Corp.; Esko; Honle UV America; Kodak; Konica Minolta Business Solutions U.S.A. Inc.; Lintec Corp.; the Print and Graphics Scholarship Foundation; Progress Software; and Ricoh Production Print.
EFI Connect is the printing industry's best venue for open dialogue and idea exchange, giving global business leaders a valuable opportunity to participate in educational sessions, receive hands-on experience, discuss industry trends, network with peers, voice their opinions, and learn from others.